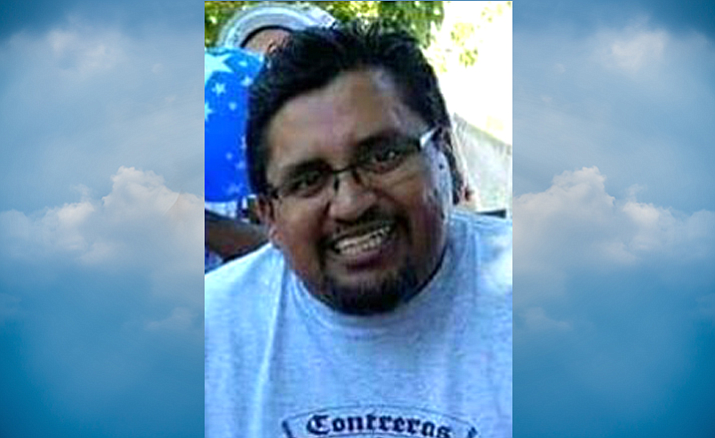 Originally Published: July 13, 2017 8:04 p.m.
Keith Stacy Childs, 50, was born in Los Angeles on November 16, 1966. He was the second son of Velia Contreras Childs of Clarkdale and Marcus Lawrence Childs of Ajo, AZ. Keith passed away on July 7, 2017.
He is survived by his parents Velia Mena and Gino Mena of Cottonwood; his daughter Candace Childs Suarez; 2 grandsons Ezra and Severus Childs; brothers George Childs and Ethan Mena (Melissa); many, many cousins, aunts and uncles from California and Arizona and many friends here in the Verde Valley.
Keith was a graduate of Cordon Bleu Culinary College of Phoenix. He was a great cook and worked in Sedona at The Enchantment, La Berge, Poco Diablo, Nics of Cottonwood and other restaurants in Phoenix.
He loved his music: country, rock, norteñas and more. He loved to golf, go fishing, dancing, playing horseshoes and other activities. He was very talented. He had a great personality and always made you laugh when you were sad. He was just a great guy and will be missed by everyone who knew him.
Viewing and rosary will be held at Westcott Funeral Home in Cottonwood on Friday, July 14, from 5-8 p.m.
Celebration of Life will be held at the American Legion in Cottonwood on Saturday, July 15 at 12 noon.
An online guestbook is available to sign at www.westcottfuneralhome.com
Information provided by survivors.
More like this story