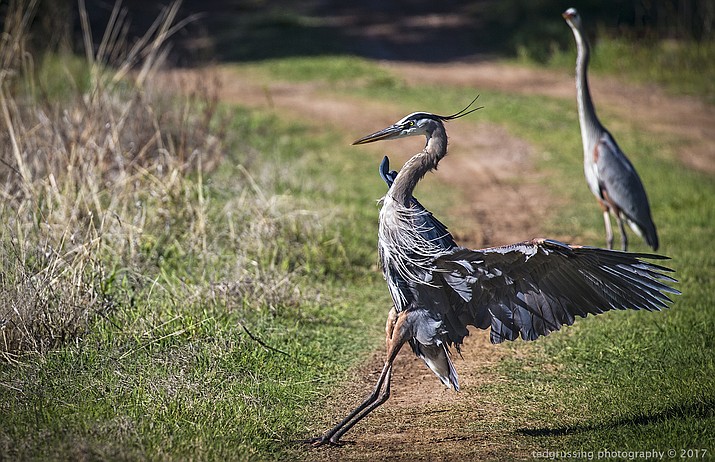 Originally Published: July 13, 2017 6:52 a.m.
I flew this morning, but this time there was a lot of water vapor in the sky, some smoke and some ozone so that by the time I got to 12,000' the landscape was getting hazed out. Spent some time cruising around Kendrick peak as they have lifted the TFR which had a floor of 12,000'. Got some neat shots which I am sharing with the FS.
Also got a link from Brian to a video that Scott (Prescott National Forest) did regarding the prescribed burn which was aborted last Saturday and he discusses the purpose of that fire and what can be accomplished by a fire like that. It is worth a listen and hope you will take the time to view it. https://vimeo.com/224802541 Nice job Scott!
My boat was loaded on a truck today and is officially making the journey to Arizona from Minnesota. Every boat needs a name and I have settled on a name for this one and it is a descriptive name … "Not Yacht" and I will be painting the name on her when she arrives … in matching camo of course. Really excited about this and the shots I will be able to get from water level.
Seems strange, but it is into the weekend for me and I'll be back Monday morning … some more flying on tap, outings with One, going to a Goo Goo Dolls concert at the Comerica Theater in Phoenix on Sunday and I think perhaps a trip down to Phoenix on Friday too … maybe. Life is good, it is also fleeting so enjoy it and the company of others whilst you are breathing … and smile … you are alive and that is terrific!
Cheers
Ted
The green of all the fields is mine, the stars, the night, the wind at play,
A peaceful heart, while quietly
I go my way
Max Ehrmann
More like this story