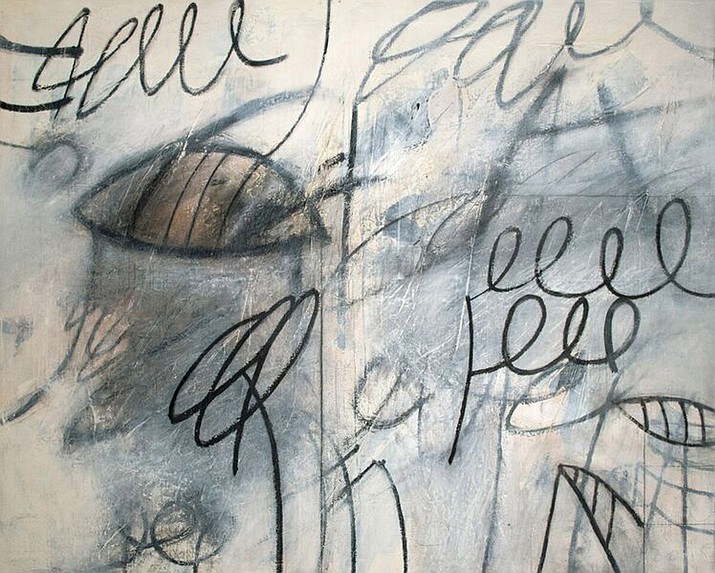 ---
---
Lanning Gallery in Sedona, opens the new exhibition "New and Novel" to introduce works by exciting new artists and to introduce new works by current gallery artists as well. The exhibition opens with a 1st Friday reception, August 4th, from 5-8 pm.
Gestural, large-scale paintings in minimalist palettes by C. Gregory Gummersall are new to the gallery by an artist who has exhibited nationally and internationally for close to forty years. Gummersall continues to make his mark on the art world with imagery that suggests symbols or signs whose meanings are sensed rather than grasped.
Gummersall contrasts the seeming immediacy of his imagery by building on elements, layering his paint, and allowing the history of his marks to remain visible.
When Gummersall applies a "ground" over his "figures" it reflects his unusual interest in balancing the spontaneity of seeming chaos with the need for a sense of order.
As he elaborates, "It also utilizes the free form of expressionist, seemingly random marks with the more minimal ordering via painting out the excess chaos that then forms a new ground." There is a sense of play evoked in each Greg Gummersall painting, but it is a play of substance and meaning.
Flowing abstract paintings with subtle landscape references by artist Patty Ripley are also new to Lanning Gallery. Several unplanned layers of thin paint usually begin each painting. "Next, I may add charcoal or pastels," Patty Ripley explains, "and as it progresses then more layers of thin and thicker paint to bring out the forms that come forth."
This exhibition runs through August 13th.
Lanning Gallery, 928-282-6865, mail@lanninggallery.com, www.lanninggallery.com. Located at Hozho, 431 S.R. 179, Sedona.