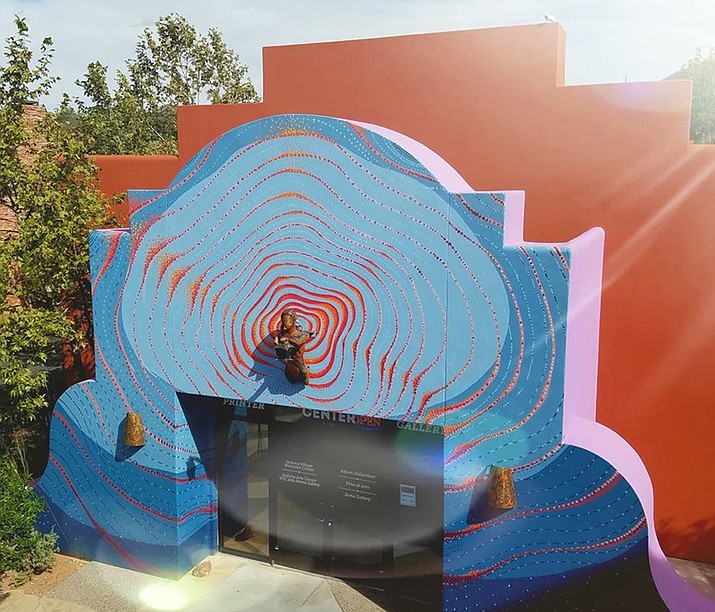 ---
---
The Collective Sedona, a mixed-used shopping, dining and entertainment plaza, is pleased to announce a new indoor "Pop-Up" Farmer's Market beginning June 14th and continuing throughout the summer and into the Fall.
The Market will take place inside the blue "Collective Marketplace" building every other Wednesday from 2-7 p.m. with the grand opening scheduled for June 14th.
Shoppers can expect an indoor, air conditioned market featuring Da' Nede' Farms organically-grown produce and flowers, farm fresh eggs, Sedona Lavender Farm's culinary spices and teas, fresh and local vegetables and fruit, local honey, gourmet baked goods, dog treats, breads and many other food offerings from Arizona local vendors.

Enjoy food, live music, a "Make Your Own Flower Bouquet" station with local, organically-grown flowers, food samplings, honey tastings and "Pop-Up" Happy Hour Specials featuring The Collective shops and restaurants. "Supporting other small businesses and bringing people together to meet the folks who grow and make their food has been a fundamental part of our business plan," said Molly Munoz, co-owner of Da'Nede Farms. "The pop-up market model builds community and benefits everyone."
Visit the Sedona Health Spa on Friday, June 16th from 4-8PM for a Yoga, Wine and Spa Event. The spa will offer complimentary wine and appetizers plus mini yoga classes, salt room sessions, facials, shiatsu, acupuncture and massage for a nominal fee.
Enjoy as many or as few of the offerings as you'd like. Invite your friends and have a fun evening enjoying the entire spa has to offer. Not interested in a spa service? Guests are still invited to come and tour the facilities and enjoy complimentary appetizers and wine.
Space is limited, so be sure to call 928-862-4222 in advance to secure your spot.
Starting this month, J Wine Bistro will be kicking off their new lunch hours. Owners, John and Nikki Ramagli, have worked diligently to create an inviting lunch menu with fresh, seasonal, locally-sourced ingredients to complement the new patio that wraps around their building. Guests can dine al fresco sitting at beautiful mosaic tables surrounded by custom-built wooden crates filled with beautiful flowers and herbs.
Two new shops have opened at The Collective Sedona: Beauty Walker Kaleidoscope Gallery and ROCKY RD Ice Cream Co. Beauty Walker Kaleidoscope Gallery, located off the center courtyard, showcases kaleidoscopes and mosaic garden tables created by artists from all over the world.

The Collective Sedona is located at 7000 AZ-179 in the Village of Oak Creek.