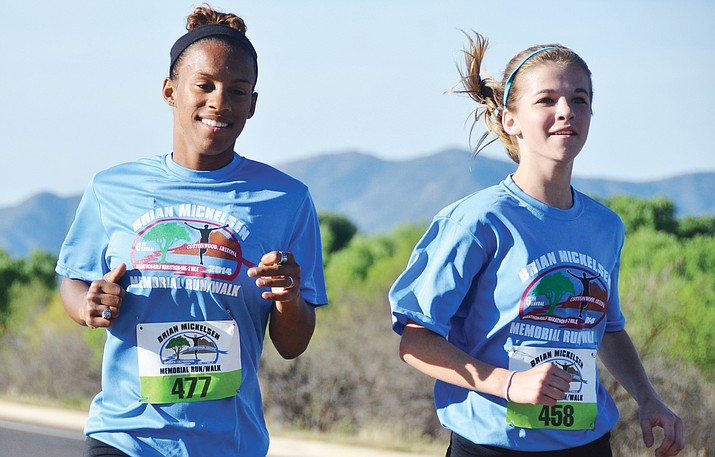 Originally Published: March 18, 2017 1:30 p.m.
The 9th Annual Brian Mickelsen Memorial Run/Walk is around the corner and interest has remained steady, perhaps even increased.
Brian Mickelsen Memorial Run/Walk will be on April 8 and features marathon, half marathon, 10K and 2-mile races. You can register at Active.com up until race day with the fee going up on April 5 and then again on race day.
"Looks like registration compared to last year is up a little bit, which is nice," said event coordinator Ryan Bigelow. "The last five or six years we've been pretty consistently between 500 and 600 people registered, so it looks like we're on pace for that again this year."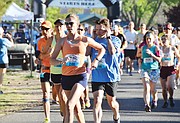 Bigelow said registration in the marathon and half marathon is "definitely" up.
"Those runners are coming from out of town to check out the Verde Valley, so that's a good sign," said Bigelow, who is also City of Cottonwood recreation services supervisor.
The Marathon and Half-Marathon courses are USATF Certified, so they are a Boston Qualifier. It starts at Riverfront Park. The marathon and half marathon are on Tuzigoot Road and up Sycamore Canyon Road. The 10K goes through Dead Horse Ranch State Park and the 2-mile goes to the entrance of Dead Horse and back.
Brian Mickelsen Memorial began as the Verde/Mingus Blowout 10K in 1992. The original course started at Riverfront Park, went through Old Town Cottonwood, down Bent River Road and then back to Riverfront.
Last year 18 states were represented in the Brian Mickelsen Memorial. Those runners go to hotels and restaurants
"It's great exposure for the area," Bigelow said. "It's a nice time of the year, runners tend to be outdoorsy types and kind of explore the entire Verde Valley."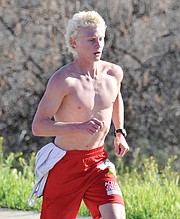 It also helps the local community, potentially serving as an introduction to running, Bigelow said.
"You have the 2-mile event which is not necessarily the most popular distance but if you want to start getting into event races, the 2-mile is a great distance to start with and a very manageable distance, so I think that's something that we have locally that not many other towns have," Bigelow said.
Bigelow said the course speaks for itself.
"I think every year a different race seems to be more or less popular but the overall numbers seem to be remarkably consistent as far as registration," Bigelow said. "With as much competition that there is out there, sometimes staying as is growing compared to the rest I think we're doing well, I think we put on a good show and people enjoy it."
The event is named after former Cottonwood city manager Brian Mickelsen, who served the city for 23 years.
After Mickelsen died while on his morning run in 2007 at the age of 49, the city renamed the event after him and added a half marathon. The first Brian Mickelsen Memorial attracted around 400 runners.
"I think when you're at Riverfront Park, you see a lot of what Brian helped accomplish," Bigelow said. "It's a great way to honor those accomplishments."
More like this story