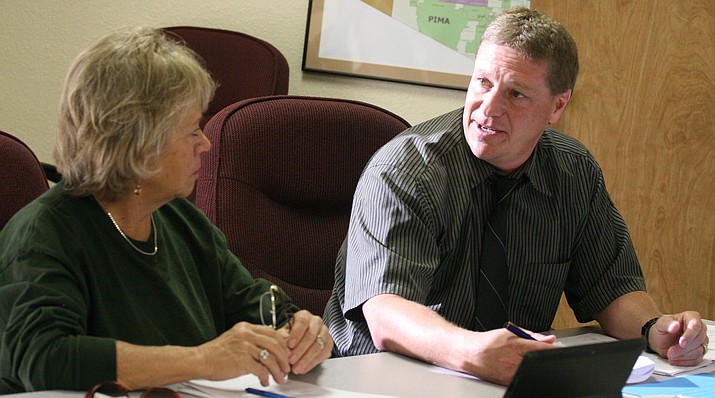 Originally Published: March 18, 2017 12:46 p.m.
COTTONWOOD – A 4:30 p.m. Wednesday, the governing board of Valley Academy of Career and Technical Education is expected to review a financial audit conducted by Michael Lauzon of Heinfeld, Meech and Company, Ltd.
Lauzon, audit partner and CPA with Heinfeld, Meech and Company, has said he will be present at the V'ACTE meeting.
Though not yet released to the career and technical education program, Heinfeld, Meech and Company will present a draft of the audit "the beginning of [the] week," Lauzon said.
"They will get it to us and will review it with our board during the board meeting," said V'ACTE Superintendent Bob Weir.
After using Sedona CPA Connie A. Sauvageau the past two years for financial audits, V'ACTE, under Weir's leadership, "wanted to start off with the new administration and a new start on a lot of our services and direction, which included a new audit firm."
That included signing a five-year contract with Heinfeld, Meech and Company, Ltd.
"They came highly recommended by several districts," Weir said. "They are very thorough and offer a lot of support and [they] help the district go in the right direction."
Weir also said that he has been "very impressed with the firm so far."
Due to spring break, V'ACTE's March 22 agenda has not yet been made available to the public. Though Weir said that the board may extend employment offers to staff for the 2017-2018 fiscal year.
Weir also said that other possible agenda items include the Jones Ford/V'ACTE Student of the Month recognition, a presentation regarding CAN students, and discussion of the new construction program for the 2017-2018 school year.
The Valley Academy Governing Board meets regularly on the fourth Wednesday of the month, at 4:30 p.m., in the District Governing Board Room at 830 S. Main St., Suite 2-G in Cottonwood.