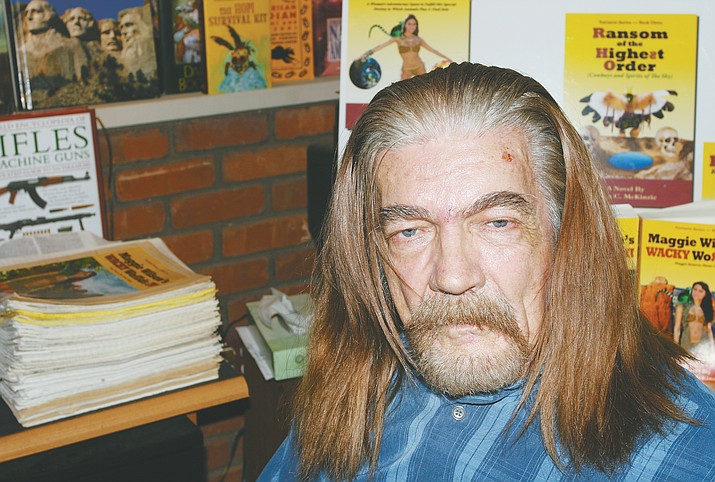 Originally Published: May 4, 2017 11:21 a.m.
Having lived in the Camp Verde area for over 20 years, I was appalled and angered by the ranking of the Town by a company out of Washington D.C. called "WalletHub," identifying Camp Verde as 63rd out of 65 towns in Arizona, in which to raise a family! It metaphorically paints a picture of this wonderful, beautiful, little community as a dirty wide spot in the road with a gas station and a greasy spoon cafe', populated by ignoramuses. And of course the proverbial speed trap as well!
It's validity should immediately be discounted when it utilizes the same criteria for rural and urban communities, including those which don't allow kids. A family unit is defined and generally accepted as parents and their children.
Nothing against Gilbert, which was ranked No.1, for it is a nice little city, but that's what it is, a small city! Re-confirms the old adage that statistics lie and liars compile statistics! And I've learned that anything which comes out of Washington D.C. is questionable at best! Who requested this flawed evaluation and who pays for it?
When I first heard of "alternate-facts," a new concept invented by current politicians, I thought, "How ludicrous, but perfect for politicians, fact being defined as truth and politicians seldom tell the truth. At least the whole truth."
Computers must have given them the idea, because they are spewing out "alternative facts" all the time! Case-in point; the recent ranking of Camp Verde. And it's because they didn't use the most significant aspects required in order to tell the whole truth. They left out the humanity, the beauty, the history, the fun things to do, the river, the majestic mountains visible from anyplace you happen to be in the Valley and minimum traffic. But most important is the friendliness and feeling of being welcome when you visit. Also, not one resident was interviewed as to how they viewed their own community.
Ask me! Having lived and worked in Phoenix for over 50 years and in small towns in Louisiana, Oregon, Texas and Colorado, I finally was able to return to Arizona, fulfilling one of the goals in my life, which was to live in the Verde Valley.

And I haven't been disappointed, becoming inspired to the point of writing a series of "magical realism" children's books set in the Valley, with the emphasis being on Camp Verde and many of the real people who live and work there.
I assume that humans enter the data into the computer at "WalletHub" and get paid a lot for doing it, therefore I direct my comments to them.
I find your results to be erroneous, inaccurate, incomplete, probably prejudiced, insulting and negatively affecting the livelihood of the many thousands of good people, which also includes Sedona, who work hard to keep the welcome mat out. Not only to visitors, but to those who are sick and tired of city living and wish to relocate. And I bet we have as many or more civic minded volunteers than you will find anywhere!
Therefore, "WalletHub", my opinion is that your conclusions are more detrimental than helpful for the majority of the citizens of Arizona, consequently the misuse and waste of money and resources should be discontinued. I intend to send copies of this communication to anyone who may be interested, of a like mind, who have the power to prevent entities like "WalletHub" from maligning rural communities and their people, when most of the problems are the result of a small tax base!
The hoped-for publicity may make up for some of the damage you've done, accompanied by the "evaluation" you put out to an unsuspecting public. I'm beginning with the other 9 "Worst" communities.
In my personal opinion, this is a terrible wrong which should be made right somehow!
Oh, a pertinent aside! One daughter graduated from Camp Verde High School in 1982, raised a family in Cottonwood, attended college and now has a thriving business in Flagstaff. I think that kids in a rural school setting get more personal attention and work harder to please.

Allen C. McKinzie is a resident of Lake Montezuma. He is retired from the Phoenix Police Department, and a novelist turned children's book writer of a series consisting of "magical realism" stories. The Camp Verde Town Council created a special "Goodwill Ambassador" award for Allen and his efforts to promote and unite the town.