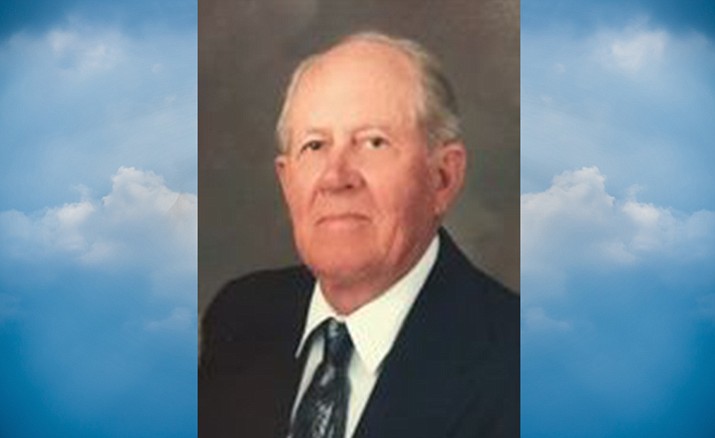 Originally Published: May 6, 2017 2:42 p.m.
Kenneth Alvin Farris, 96 of Cottonwood, passed away on April 22, 2017. He was born October 5, 1920 to William Scott Harris and Gertie Lee Jose in El Paso County, Colorado.
Kenneth attended Owensville High School where he received his diploma. Kenneth worked for APS for 30 years as a district manager and also worked as a hotstick lineman. Kenneth retired in 1982 then moved from Page to Lake Montezuma, Arizona. Kenneth served his country during WWII in the Army as a Tec 5. He received the New Guinea/Luzon bronze star.
Kenneth enjoyed being a part of the Southern Baptist Choir, Lake Montezuma's meals on wheels and becoming Page School Board President. Kenneth was an avid golfer and he loved garden. He had wonderful tomatoes, melons, green beans and much more. He was known to leave Zucchinis on the front seats of people's car. Kenneth was a kind and gentle man. He kept the caretakers laughing until the end.
Kenneth is survived by his son David and his wife Debra of Cottonwood, Arizona; six grandchildren and seven great-grandchildren. He was preceded in death by his wife Pansy, his son Steven and daughter Linda.
Contributions can be made at Valley View Care, 421 N. Willard St. Cottonwood Arizona 86326, (928) 634-1700.
An online guestbook is available to sign at www.westcottfuneralhome.com
More like this story