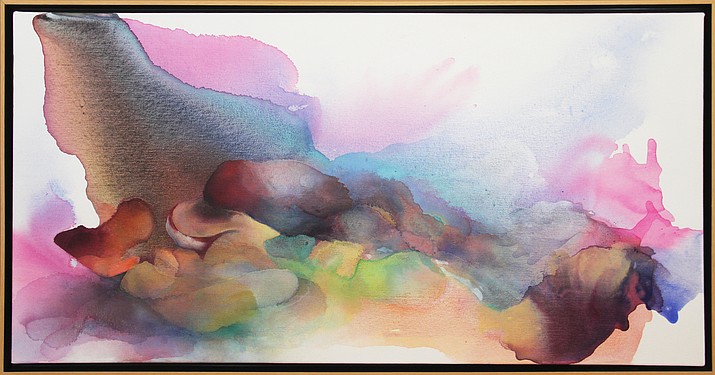 ---
---
Whole Foods Market, Sedona located at 1420 W State Route 89 A, is hosting a reception celebrating local talent and goodwill within our community. The event introduces artist, Trea Christopher Grey and singer, songwriter, Nema Love, and will include a fundraiser benefiting the Sedona Community Food Bank. 
The Sedona Food Bank supports many local families through a variety of programs. Services include fresh baked goods and produce delivered to the home bound and programs such as 'The Kids Weekend Food Pack Program', nourishing children over the weekend when school meals are not available.
With 1 out of 3 children hungry in Yavapai county, many kids rely upon the food bank as the only way to receive adequate nutrition over the weekends. 28,559 meals were provided to hungry kids in 2016 alone.
A raffle to benefit the Sedona Food Bank's good works will include an original painting by Trea and a collection of Worlds of Good Fortune fine art gifts. 15% of art sales will be donated as well.
Nema Love arrived in Sedona 3 years ago from New York City. After a gun shot to the face by a stranger, she came to Sedona for intense healing... a soul adventure. Embracing her journey fully she has stepped into her truth. Nema Love has now completed her first album, 'Beautiful Tragedy'.  Her voice and music offers an extraordinary experience. Universal, vibrant and soulful, Nema sings to the heart. Connection is healing. Love is freeing.
A woman of faith and love, Nema has much to give. Her music says it all 
Trea Christopher Grey's lyrical abstract paintings are enjoyed in collections around the world, including New York City, Miami, Dubai and Sedona. As a color blind artist, he brings to his work an intuitive wisdom, a vision that expresses the spirit of color.
Trea uses unorthodox color choices that bring the riches within worlds to life. His art inspires the imagination and invites a deeper look into the feeling nature of color. There is creative freedom here that goes beyond the conventional.
The event, 'Best Foot Forward' will be held inside Whole Foods, Thursday, May 18, from 5-8 PM at Bar 1902. Chateau Tumbleweed Winery will be sampling, happy hour prices will be extended to 8 p.m. and the full dinner menu will be available.
For any questions regarding this event, please call 928-451-2661. Please join us for this engaging and fun-filled event.