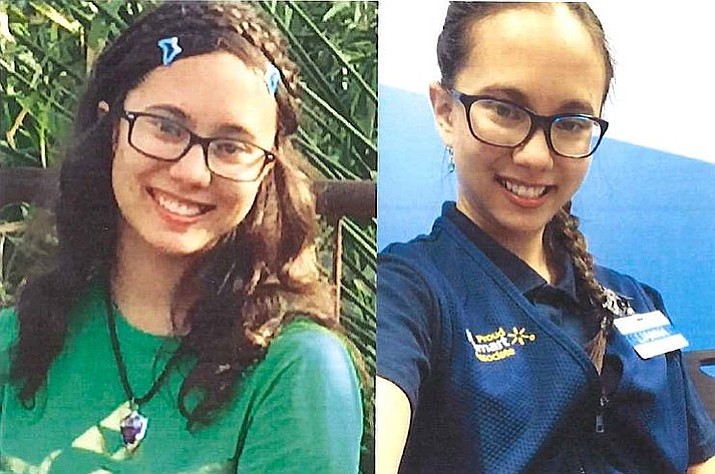 Originally Published: May 12, 2017 5:05 p.m.
The body of Lianna Lefler, 18, was located Friday, May 12, at approximately noon by personnel who were surveying the area for the new connector road on top of Glassford Hill, Prescott Valley Police reported.
Based on the finding, law enforcement and Central Arizona Fire and Medical Authority personnel from the Prescott Valley area responded to the location and corroborated the finding. The location of Lefler's body was off of a maintenance road close to the top of Glassford Hill mountain.
Lianna Lefler's next of kin have been notified, PVPD stated in a news release.
On Saturday, April 29, at about 1:30 p.m., Lefler was reported as missing to the Prescott Valley Police Department by co-workers at Walmart in Prescott Valley.
Based on the report, PV police officers and detectives began to search for Lefler and have been looking for her since.
To assist with the search for Lefler, the Prescott Valley Police Department called upon the assistance of the Yavapai County Sheriff's Office and the Yavapai County Sheriff's Office Search and Rescue. Over the course of the past two weeks various law enforcement entities, family members and citizens of the community have searched various areas of the Prescott and Prescott Valley areas with no success.
This case is still under investigation and additional information will be provided when available.
More like this story