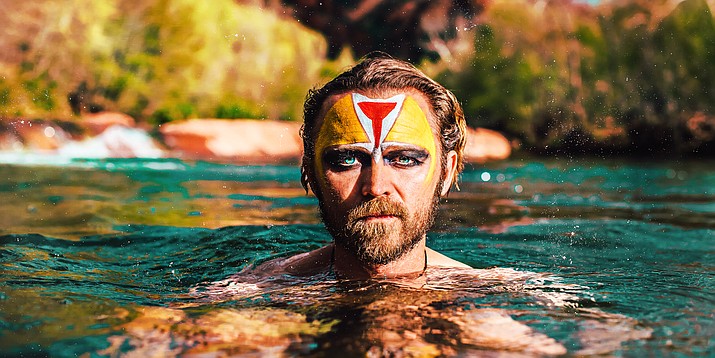 ---
---
Main Stage Theater in Cottonwood will celebrate four years of bringing the Verde valley exceptional entertainment, nightlife, art and community this weekend.
On Friday, May 19 Main Stage will host the 2nd Annual "Lip Sync Battle." Hosted by local favorites DJ ill.Ego and Daniel Muirhead and a panel of surprise guest judges, the event has contestants pick a song and lip sync to it as entertainment ensues. There are cash prizes for 1st, 2nd, and 3rd place. Last year's event was a fun and entertaining success. Contact the venue for more information on signing up to be a part of the fun. The event is free and begins at 9pm.
Saturday, May 20 sees Main Stage's 4 Year Anniversary Bash. The event will feature Main Stage favorites DJ ill.Ego, decker., and Wes Williams Band. In its four years, Main Stage has hosted acts from all over the world spanning many genres, as well as frequent dance parties and quirky events and served as one of the only consistent spots in the area for live music and entertainment nightly. The venue's weekly bingo night, hosted by local favorite Penny Smith, has not only become a fun local favorite event but has raised over $10,000 for local charities and people in need. In fact, Main Stage has actively, quietly and consistently been involved in charity events and fundraising for a wide variety of causes including Verde valley Sanctuary, Verde valley Humane Society, Sedona Verde Valley Firefighter Charities, Yarnell Hill Firefighters, and many more.
"I'm thankful the community has embraced us the way they have," says venue owner and co-founder Rebecca Riffel. "After 4 years, I've never felt more a part of this community and all the positive change in this area." Riffel adds, "Main Stage has never been one person. We have always had a great team and wonderful staff making us who we are. It is truly a family operation."
The entertainment for the evening will include Sedona-based psychedelic rock band decker. as well as DJ ill.Ego who has been a main stay as party host and emcee since the venue's opening. Rounding out the bill will be Prescott jam band Wes Williams Band.
The evening will also feature live painting by local artists Autumn Zaun and Lukas Benard as well as $4 cocktails all night and a host of Main Stage giveaways. The evening is free and begins at 8pm.
Main Stage has a series of nightly events the remaining nights of the week as well. Mondays feature weekly Karaoke with host Red Bear at 8pm. Tuesdays are Pub Trivia with hosts Brett and Candy at 7pm, followed by more Karaoke at 9:30pm. Wednesdays are "This Ain't Your Grandma's Bingo" with host Penny Smith, cash prizes, and drink specials. Bongo begins at 7pm. Thursdays see the "Bottom Line Jam" with the Bottom Line Band at 7pm.  The venue is closed on Sundays until the return of the NFL season in the fall.
Main Stage is located at 1 S Main St in Cottonwood and is open Monday through Saturday 11am to close and 9am to close and closed on Sundays 10am. All events are free to the public unless otherwise noted.