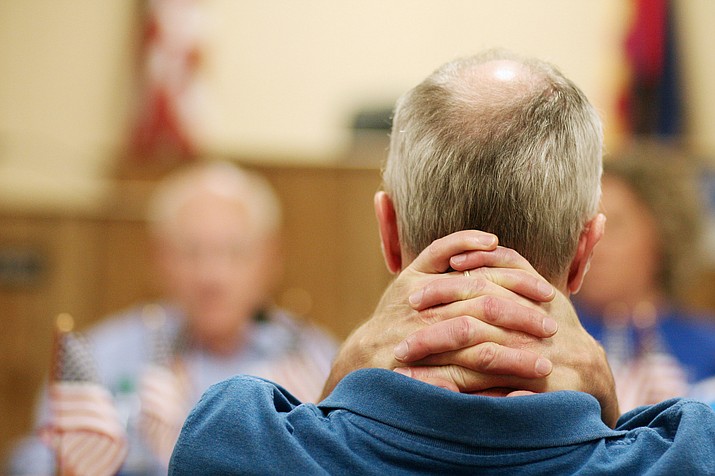 Originally Published: May 18, 2017 11:25 a.m.
CAMP VERDE – Wednesday, the Camp Verde Town Manager told council why the Town's proposed fiscal year 2017-2018 budget leaves no room for new employees.
Instead of adding staff, Russ Martin explained to members of the council that offering a more competitive wage to the Town's employees was a better solution – at least for now.
Before its regular session, both council and staff spent 90 minutes discussing the proposed budget, trying to figure out how to stretch the dollar both figuratively and literally.
Because of a shortfall of both retail sales and sales tax revenue in the past year, last year's council-approved budget was about $140,000 more than the $7,099,991 budget Martin recommends that council approves for the upcoming fiscal year.
"In some cases, you've got a vacation you're planning, and you think you'll spend X," Martin explained to council. "But then you need tires. So then you need to adjust."
Martin told council for the sake of being prudent, he found it best to build a fiscal year 2017-2018 draft budget that projected revenues to be neither greater nor lesser than the previous year.
Asked council member Dee Jenkins, "If [revenues are] flat again next year, how do we grow that and do the things we want to do again next year?"
The wages of staff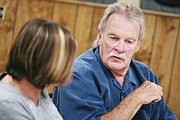 Trying to keep competitive with wages, the Town's proposed budget accounts for a 2.3-percent wage increase for its employees, with 2 percent what Martin called a "wage adjustment to stay within 90 percent of the market" and the rest a Cost of Living Adjustment – also known as COLA.
Council member Robin Whatley told Martin she was "glad that [he] put in that cost of living."
"Teachers are getting 2 percent over the next two years," said Whatley, a retiring teacher at Cottonwood's American Heritage Academy. "So this is telling your employees that you value them."
Martin approximated that a 1 percent pay increase to Town employees would be a $50,000 hit to the budget.
"If you spend 2.3 percent on wages, you would spend about $110,000," Martin said. "We have enough to make [2.3 percent] happen. At the end of the day, I think we're fine."
But a tight budget, as well as the pay raises, meant that there was no room in the budget for additional employees, at least not at this time.
Council member Jackie Baker warned Martin that "sometimes, a little bit more money but twice as much work is not a good thing."
According to Martin, the Town of Camp Verde currently employs 80 full-time equivalent positions, which he also said was less than the 84 full-time equivalent positions on the Town's payroll as recently as 2008.
"That's operations in a nutshell," Martin said.
-- Follow Bill Helm on Twitter @BillHelm42