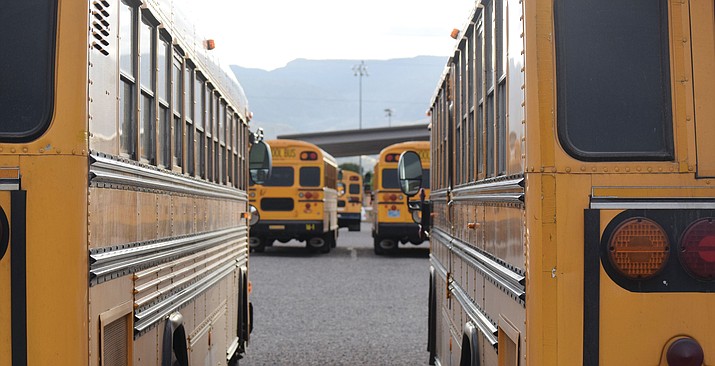 Originally Published: May 18, 2017 2:45 p.m.
Since moving to Verde Valley in January I've noticed three main things: the outdoors look like the default computer wallpaper options, the weather is pretty perfect and the high school teams get the short end of the stick.
Being from Tucson, I was shocked how far Mingus Union and Camp Verde have to travel for road games.
The only trips out of the Tucson area that Old Pueblo teams had to make when I was in high school was Nogales/Rio Rico (1 hour) and Sierra Vista Buena (1 hour 20 minutes).
For Phoenix teams it is even easier, some of them could seriously play an entire season and not leave the Valley of the Sun.
Meanwhile Mingus Union has far off road trips to Kingman and Bullhead City. When the Marauders boys tennis team went to Lee Williams for a region game (what region? This half of Arizona?) they had a 14-hour day — on weekday. Their "short" road trips are about an hour.
Every 6A Region except the Southern (Central, Desert Valley, East Valley, Metro, Premier and Southwest) are all entirely Valley of the Sun bases. The Southern Region is half Tucson and half Yuma. It's such a drive that the five Yuma schools considered applying to join San Diego's California Interscholastic Federation section.
In the 5A, the North East Valley, Northwest and Union region are all Phoenix area bases. The Sonoran and Southern regions are all Tucson area except for Sierra Vista Buena in the Southern and San Tan Valley Poston Butte in the Sonoran. West, Metro and San Tan are all Phoenix area schools except for one member in each, like Lake Havasu or Casa Grande Vista Grande.
In the 4A, Black Canyon, Skyline and West Valley are all Valley of the Sun exclusive. Desert Sky is all Phoenix area teams except for Casa Grande and Kino is all Tucson teams except for Nogales.
Meanwhile Mingus Unions' Grand Canyon region is grand indeed, featuring teams from Flagstaff, Prescott, Kingman, Prescott Valley and Bullhead City.
Unless the Marauders want to play schools two levels below them in Camp Verde or Sedona Red Rock, every away game, so pretty much every other game, is a road trip of an hour or more.
While Camp Verde has a bit easier than Mingus, getting to travel to Sedona for region games and not having to go almost to Nevada for region games, they do have to travel to Flagstaff, Phoenix and Glendale.
Metro East and Metro West are regions in 2A that are all in Valley of the Sun. Plus at 2A they don't get to host playoff games like Mingus Union can.
Camp Verde baseball was upset in the first round of the state tournament by Miami with the game played in a pretty subdued atmosphere in Goodyear. If the Vandals had to travel 2.5 hours to Glendale the result might have been different.
The deck is stacked against the Verde Valley teams and yet they performed admirably well. No Verde Valley team won a state championship in 2016-17 but they put up impressive performances, like the span when all four of the Mingus Union and Camp Verde baseball and softball teams were ranked in the top 10 at one point earlier in the season.
After Mingus Union baseball lost to No. 8 Phoenix Thunderbird narrowly in the first round of the playoffs, Marauders head coach Bob Young shrugged off the home field advantage that the Chiefs had.
"It is what it is, we play a lot of games in Phoenix so we're used to that and didn't get it done," Young said.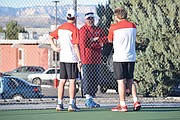 Had Mingus Union remained No. 8, they would have played Thunderbird at home.
Meanwhile Mingus Union softball had to take the 4-hour trip to Tucson to play Salpointe Catholic in the state tournament. The Lancers traveled to Phoenix a few times this season but certainly nothing like going to Lee Williams and they volunteered to go on those trips.
When I played football at Salpointe, we weren't really aware of anything north of Phoenix in Arizona besides the Grand Canyon and NAU.
As I grew older I learned more about the two Arizonas, desert and forest. Moving to Verde Valley and covering high school sports I learned about the other two Arizonas: metro and small town.
You can debate the merits of city life versus rural but it's clear who has the advantage when it comes to high school sports.