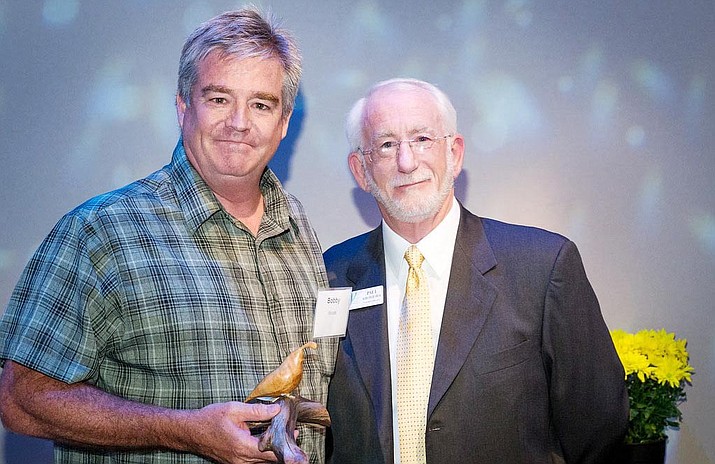 Originally Published: May 18, 2017 1:26 p.m.
PRESCOTT – In 2009, Cottonwood resident Bobby Woods first volunteered first for the Yavapai College Foundation's Verde Valley Chapter, then for the Friends of the Southwest Wine Center fundraising auxiliary.
Since then, Woods has spent hundreds of hours demonstrating what the college calls "a long-term commitment to higher education in the Verde Valley."
On May 10 in the Performing Arts Center of the college's Prescott campus, Woods received the YCF Outstanding Volunteer Award.
Woods, of Bob Woods Architect, Inc., has been a "passionate advocate for the importance of academic and technical education programs that will help students succeed in achieving their career goals," according to a press release from Yavapai College.
According to Paul Kirchgraber, the foundation's executive director, Woods "is proof that volunteers are people who don't want to be thanked for helping others, but want to thank others for giving them the opportunity to help."
-- Bill Helm