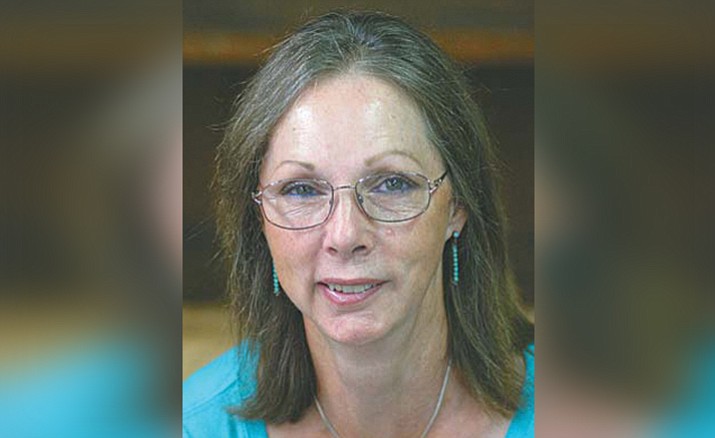 Originally Published: November 11, 2017 1:16 p.m.
Fort Verde Days was my last hoorah, and it may be the last hoorah for town events. But, I have decided to try one last time to seek help.
After nine years of organizing the special events in Camp Verde, I am stepping down. I have a granddaughter now, and I would love to have time to go visit and not worry about what the next event is that needs to be planned.

Camp Verde Promotions Board has spent hundreds of hours of hard work organizing Spring Heritage, Cornfest and Fort Verde Days.
Each year, the events grow and become better, enabling us to make the improvements to the facility where the events are held.
We have put electric on half of the field, added steps and the stage area, added lights to the field and also had several banner poles constructed for our use.
Camp Verde Promotions was excited about partnering with the Camp Verde Business Alliance because they had numbers and we don't.
The reality is their members are businesses and they need to run their business and have little time to be worker bees for us.
Hopefully, they will see they do not have to have a great time commitment.
It will break my heart, as it will all Camp Verde Promotions Board, to see these events go away after all the work we have done.
We are tired and if these events are going to continue, we need help. The community has stepped up and volunteered to cook corn, man gates, set up/breakdown and much more. Without your help, we could not put these events on; thank you.
But, as I stated earlier, we need help, different help.

We need board members and people on committees to plan the events. Together the time commitment will be less for everyone involved. The question is: Is working and volunteering 5-15 hours per events worth having events in our Town?
If the answer is yes, please take time to call us and let us know you want to help. If the answer is no, then it will be the community that loses.
The following committees are committees that need to be manned: Design Committee/Merchandising; Clean Up Crew; Donations/Sponsorship; Entertainment; Set-Up Breakdown and Security; Vendors/Field Prep Volunteers.
Each of these committees has guidelines and if anyone wants to know more, we will be glad to talk with you and send you information.
It is a fact, if the events go away they will not come back. Fort Verde Days has been around for 60 years and Cornfest 25 years. When the town decided not to do the events any longer, Carlie Androus and Debbie Roulette could not stand the thought that tradition was going to be lost, so they stepped up and organized Camp Verde Promotions.
Now, we are in the same place the town was and feel we need to have more help or these events will be in the past tense.
It is going to be up to you, the community of Camp Verde, to make this decision. We are asking for calls of support and a commitment for boots on the ground. If we have the support needed, the events will continue. If we do not, then these events will probably be history.
In order to plan ahead we need responses before Thanksgiving.
Please respond to Candrous@aol.com or questions@campverdepromotions.org.
Thank you for your support over the years and I hope the events continue to thrive.