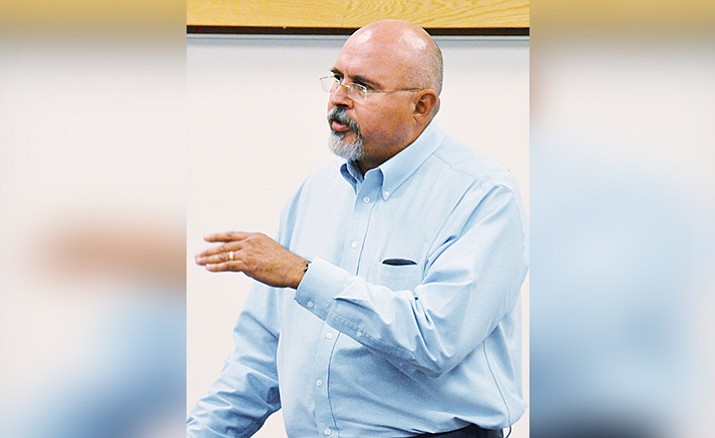 Originally Published: November 11, 2017 4:14 p.m.
Q. What is a Use Tax?
A. Use Tax is a tax on tangible personal property which is purchased or leased for storage or use in the city on which tax was not paid at the time of purchase or rental. The Use Tax protects local vendors because it removes incentives for customers to shop outside of the city or state to avoid paying the city sales tax.
Q. How will the Use Tax be used in Cottonwood?
A. The impact to the "City" is estimated to be $75,000 annually and will be used to support current as well as future community needs. Understanding that the City of Cottonwood provides more services than any other community in the Verde Valley on only a 3 percent Transaction Privilege Tax (TPT).
Q. What items will be taxed?
A. Individuals on purchases over $1,000 each and all businesses are required to pay Use Tax on their untaxed purchases or rentals of tangible personal property. Purchases from someone not in business are not taxable. Businesses will owe Use Tax on the items they purchase tax free, but use and consume in their business operations, instead of reselling the purchased product as intended.
Q. Can you provide an example?
A. A vehicle purchase where the buyer pays less than the Cottonwood 3 percent Transaction Privilege Tax (commonly called a sales Tax) will be subject to a Use Tax for the difference upon registration of the vehicle in the city. If you purchase a vehicle or equipment for $50,000 and paid a TPT or sales tax of let's say 2.5 percent or $1,250, you will probably get a bill from the Arizona Department of Revenue for the .05 percent difference or $250.
Q. How will Cottonwood know if you bought an item that falls into the Use Tax category?
A. Individual should self-report their purchases, however, this tax falls primarily on business that acquire good and equipment then pay less than a 3 percent local TPT. Most of the businesses already have to submit 5.6 percent Use Tax to the State of Arizona. There will just be an additional line to report on, once the Cottonwood Use Tax is implemented. The City of Cottonwood is not going to follow individuals to see what they are purchasing in order to collect.
Q. What items won't be taxed?
A. Purchases or rentals of tangible personal property with a value of under $1,000. Also any vehicle, RV, heavy equipment, furnishings and fixtures where a TPT of 3 percent or more was paid at time of acquisition or rental. The $1,000 exclusion applies to individual purchases, and that businesses have no such exclusion.
Q. What the Use Tax isn't?
A. This is not an additional tax on top of our current TPT of 3 percent. Our current TPT tax remains the same and some purchasing an item at the local retail store will not pay ad additional tax.
Q. What are some common misassumptions you've come across regarding the Use Tax?
A. That Use Tax will affect all local taxpayers.That Use Tax will double our TPT by adding 3 percent to the current 3 percent. Individuals taking Use Tax posting from other communities, especially from other states and posting them as if they were factual to what we are proposing. That the Use Tax is another "Tax & Spend" tax, when in fact we provide more services with a 3 percent TPT (sales tax) than any other community in the Verde Valley and citizen demand for services continue to increase.


Q. Will an auditor be in charge of this?
A. Our auditor is not in charge of this program. The bulk of the program is managed by the AZ Department of Transportation, Motor Vehicle Division and the Arizona Department of Revenue. He will only get involved if there could possibly be someone or some organization may have not submitted the proper amount of Use Tax. We view auditing as an opportunity to education rather than penalize.
Q. The Use Tax is said to recoup lost revenue, estimated at $75,000. How did you come up with this number?
A. There is no real formula that we can use to determine an accurate dollar amount. This amount is conservative based on other communities our size. Some cities/towns our size collected varying amount of Use Tax. Some collecting far more and others collecting far less. This is due to any exemptions to Use Tax, local type of growth in a community, industrial, manufacturing, etc., and/or a bedroom type of community. These are only a few of the factors that make it difficult to calculate an accurate number.
Q. In simple terms, what was approved Nov. 7? Officially adding the Use Tax to the City's Tax Code?
A. The council approved a "Notice of Intent" which will begin the process.
Q. What's next? Is this a done deal, or will there be more discussion about it?
A. The City Council will conduct a public hearing and consider the proposed changes at the following date and time:
Jan. 2, 2018 at 6 p.m.
City Council Chambers
826 North Main Street
Cottonwood, Arizona 86326
The first reading of a proposed Ordinance to approve this change may occur on this date.
A second public hearing and possible adoption the Ordinance implementing the tax will take place on:
Jan. 16, 2018 at 6 p.m.
City Council Chambers
826 North Main Street
Cottonwood, Arizona 86326
More like this story