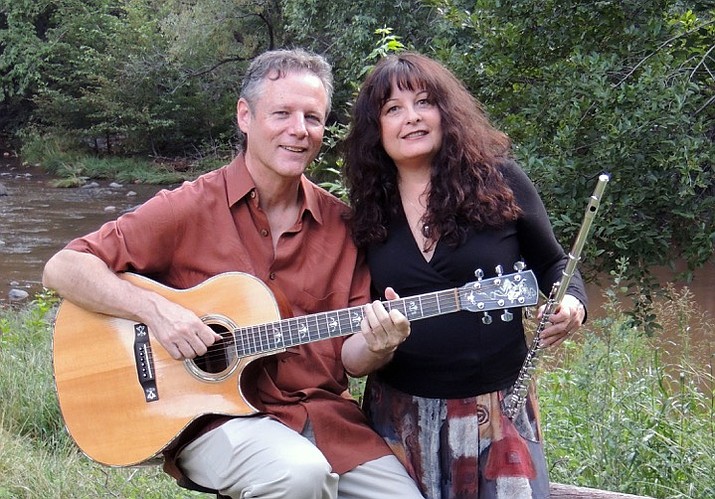 ---
---
Vino Di Sedona is the place to be to hear live music seven nights a week. On Wednesday November 15, 7-10 PM, August West will be playing all your favorite classic rock tunes and some newer hits too! August covers songs by The Beatles, The Stones, Van Morrison, America, Simon and Garfunkel, Tom Petty and many more! August is best known for performing with his band, Sister and the Sun. You can find August at Vino Di Sedona every third Wednesday of every month.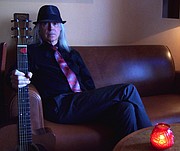 Weekends start early at Vino Di Sedona! Thursday night come listen to amazing, upbeat music by guitarist/singer Tim Young. Before moving to Sedona, Tim had a thirty-year music career in NYC where he performed hundreds of shows and released three CD's. He was raised in the heyday of AM top forty radio and the Folk music boom, his inspirations are everyone from Bob Dylan, Joan Baez and Arlo Guthrie to The Beatles, Sex Pistols, Ramones, Cars and Nirvana.
Instrumentally, Tim is a stand out rhythm guitarist, both acoustic and electric. He has composed music and songs for TV and several independent films. Tim's lyrics are inspired by personal relationships, politics, the bar scene, and the music business. Tim's set is November 16, 7-10 PM.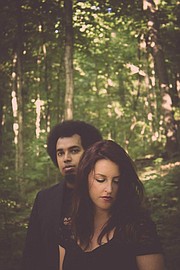 Vino Di Sedona welcomes back one of their favorite touring acts, Whitherward on Friday, November 17, 7-10 PM. Whitherward is a power folk duo with singer-songwriters Ashley E. Norton and Edward A. Williams. Founded in Nashville in December of 2013, the duo has built a catalog of varied, intricate songs that explore the effects of the human condition. Beginning their career together in the writer's rounds of Nashville, Ash and Ed grew into a full-time touring duo with a move out west to Denver in late 2014. After a stint along the I-25 corridor, the pair decided to hit the road and not look back, embarking on several multi-week tours across the country, through cities such as San Diego, San Francisco, Seattle, St. Louis, Phoenix, Sedona and many more. Their hard-hitting lyrical style, supported by thunderous vocals and guitars, bring a new dimension to the indie folk world.
Wine Tasting at Vino Di Sedona on Saturday, November 18, 3:30-6PM, features Chapman Stick expert, and one-man band, Rick Cucuzza from Prescott. Born in the early 50's and raised in southern California, Rick grew up at a wonderful time in the history of the area and in music. He began playing bass at 15, but he soon switched to guitar finding it to be a more expressive instrument. He has owned and operated his ever-growing recording studio since 1972. In 1980 he found the instrument of his dreams, the Chapman Stick. He literally gave up guitar to woodshed this new technique of playing music. Rick escaped with his wife and two kids to the beautiful mountains of Prescott in the late 80's. In addition to music and being a mountain bike enthusiast, Rick has an electronic repair business, Audionyx, and he also builds custom systems.
Take a magic carpet ride at Vino Di Sedona on Saturday Night, Novemeber 18, 7-10 PM, with music by Meadowlark. Meadowlark performs a vibrant, colorful mix of world-influenced music. Performing on flute, pennywhistles, and guitar, Rick Cyge and Lynn Trombetta as Meadowlark create an uplifting, instrumental voyage inspired by the beauty of natural places throughout the desert southwest. Meadowlark's compositions meld influences as diverse as Celtic, African, and Mediterranean traditions to create captivating, organic music, which is as distinctive in sound as it is diverse in scope.
Also on the menu: Fresh arrangements of music by pop favorites such as Cat Stevens, Norah Jones, Van Morrison, The Beatles and more! Visit www.MeadowlarkMusic.com for video and more information.
It's Sunday-Funday with music by Rick Busbea at Vino Di Sedona on November 19, 4-8 PM. Rick puts on a high-energy show playing many familiar tunes by the likes of Kenny Chesney, Jimmy Buffett and Jim Croce. After re-locating to Sedona from Los Angeles three, Rick is becoming one of Sedona's favorite musicians. If you are not at Vino Di Sedona on Sunday nights, you are missing out!
Music Monday on November 20 brings jazz pianist and vocalist Steve Sandner, 6-9 PM. Steve has had a lifelong interest in the blues since sitting in with the James Montgomery Blues Band in Ann Arbor in the 60's, and he also played with the J Geils Blues Band in Boston before their rise to pop fame. Steve lived and played for years in Chicago, often in the south side blues and jazz clubs.
Sedona's best Open Mic night, hosted by Dan Rice is every Tuesday, 6-10 PM, at Vino Di Sedona. Each musician is allotted an amount of time, or number of songs, and every week brings a variety of new talent along with regulars like KB Bren, Randy J, Rick Busbea, Greg Williams, Vickie Moyer and Dave Rice who frequently play at Open Mic.
Vino Di Sedona Fine Wine and Craft Beer, is a Wine and Beer Bar, and Wine Shop, with nightly entertainment. Located at 2575 W SR 89A in West Sedona. For more information or to see the full calendar of events, visit www.VinoDiSedona.com. 928-554-4682