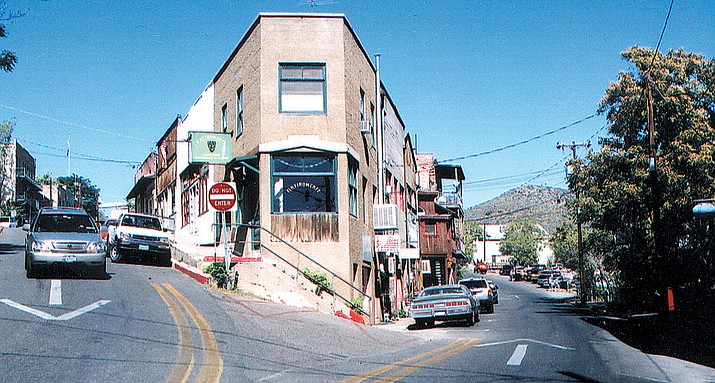 Originally Published: November 18, 2017 2:55 p.m.
JEROME -- A million tourists a year means a lot of cell data usage.
Verizon Wireless will install two cell sites on Main Street in Jerome next year. State legislation, HB 2365, allows cell service providers to place cell sites in town – effectively, municipalities cannot say "no" to the installation.
The Town of Jerome has until February to work with Verizon to determine the placement, design and fees of the cell sites. Mayor Frank Vander Horst said Verizon has been "very accommodating" in the process so far.
New poles will need to be built or alternatively, the cell sites could be placed on a building. Previously proposed locations by Verizon were on poles near the Spirit Room and the Flatiron. Verizon cannot use the existing poles in town as they are owned by APS.
"They would look like the wood APS poles that are already there … The idea would be that nobody would even notice that new poles were put in there," said Bill Koning, a representative of Verizon.
The room erupted in laughter.
"This is Jerome," said attorney Bill Sims.
Koning explained the need for the cell sites.
"It's for capacity. With all the data being used on phones these days, there's enough coverage everywhere. The problem is there's too many users on each pole. So what they're doing in every jurisdiction everywhere is putting in the smaller cites to cover smaller areas," Koning said.
Other brainstormed ideas included the roofs of the fire station and the Hotel Jerome.
Councilmember Alex Barber expressed concerns of cell sites causing cancer and other detrimental side effects.
"I think bad cell service is better than the implications of having the health hazard of having something like this right there next to you," Barber said. "The State of California is not allowing these to be placed on fire stations."

California municipalities are currently facing similar state legislature. SB-649 prohibits the installation of cell sites on fire department facilities in California.
Council Member Lew Currier pointed out that many fire stations have sleeping quarters but the Jerome Fire Station does not.
The Federal Communications Commission states on its website: "When cellular and personal communications service antennas are mounted at rooftop locations it is possible that a person could encounter RF levels greater than those typically encountered on the ground.  However, exposures approaching or exceeding the safety guidelines are only likely to be encountered very close to and directly in front of the antennas."
Bill Sims, Jerome's attorney, asked the council to allow him to work with Verizon to come to a compromise.
More like this story