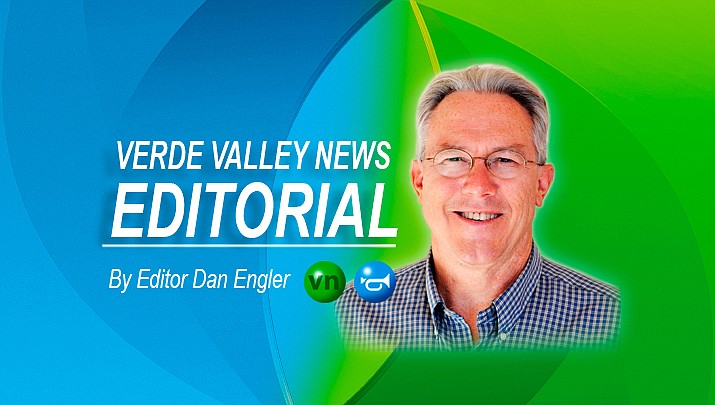 Originally Published: November 22, 2017 8:44 a.m.
A community's growth and development often is like the conundrum about the chicken and the egg.
Which comes first, retail growth and sales tax bounty or the community amenities such revenue can create?
Equally intriguing over the past three decades has been the way the Verde Valley's economic clout has formed.
At one end of the Valley sits Camp Verde, a community with more than 40 square miles of corporate boundaries, an abundance of developable land and immediate access to the Interstate 17 corridor.
At the other end lies Cottonwood with less than 20 square miles of corporate boundaries at the end of a dead-end road.
Why Cottonwood today generates more than $1 million a month in sales tax revenue and Camp Verde only a quarter of that is a real head scratcher.
But where we've been and how we got here is not nearly so important as the direction our communities are headed. The future has never looked brighter for Camp Verde.
It gets back to that chicken and the egg thing. Camp Verde obviously has decided it cannot wait on the revenue that would be generated by a big box store like Wal-Mart or Home Depot.
Instead, the town is finding ways to create the kind of community amenities that no doubt will make it a more desirable place to live and a magnet for major retailers. The first domino to fall was with the construction of Camp Verde's new library, an undeniable source of community pride and the envy of many other local communities.
Another domino fell last week when the Town Council approved the sale of up to $7 million in general revenue bonds to construct a top-end sports complex for the community. As with the library, the emphasis of the sports complex project is quality, and it too no doubt will become a source of community pride and another carrot with which to tease major retailers.
It's true that this current wave of community development in Camp Verde was made possible by the controversial bump in the town's sales tax levy approved by the Town Council. But using that always perfect 20-20 vision, we now can see that the town did not go hog wild with that new revenue flow. Instead, they banked it, they invested it, and now Camp Verde has the kind of reserves it needs to be bold enough to take the kind of action it did last week in moving forward with the sports complex.
This is an exciting time for Camp Verde. The dominoes are falling in the right direction. The town has done a good job in thinking things through, being wise with its money, and putting the money back into the community in a way that will pay dividends in the long run.
They've kind of figured out this chicken and the egg thing.