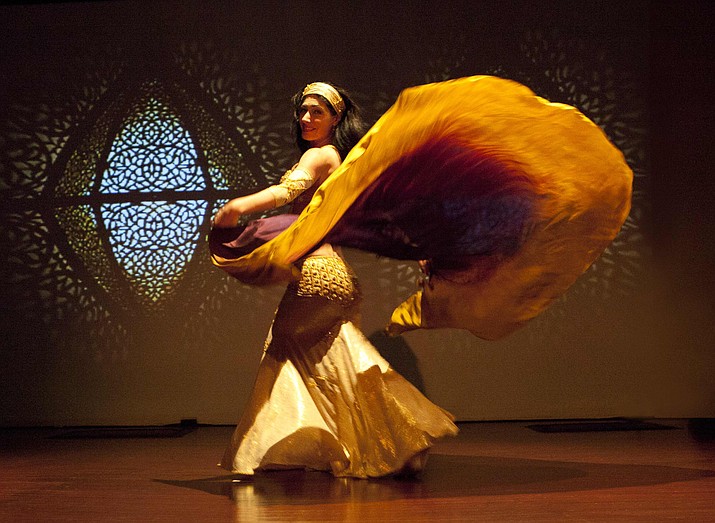 ---
---
The Old Town Center for the Arts is pleased to announce a preview of upcoming performances for the 2017 Holiday season. International, regional and local talent bring fun, entertainment and celebration to OTCA's December events.

OTCA has the distinction of completing nine previous seasons, presenting over 500 concert and cultural events, drawing performing artists from every continent except Antarctica. In addition to making a contribution to the cultural and entertainment scene in Verde Valley, OTCA has also produced and hosted many festival and community events devoted to education and sustainability.

Here are a few highlights of the coming 2017 Holiday season, with ticket information provided below:
Caravan Dreams – Theatrical Bellydance Concert – Saturday, Dec. 9, 7 p.m.
Caravan Dreams, the annual theatrical bellydance showcase, features many of the best Middle Eastern dance artists in Northern Arizona. Come enjoy an enchanting evening and a mesmerizing journey thru traditional, classical and modern music and dances of the Orient, sure to enliven your senses with the awe, wonder and magic of the holiday season.
One Fire Holiday Concert with Celtic Indian Arvel Bird and Special Guests – Saturday, Dec. 16, 7 p.m.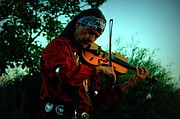 Arvel Bird, a Native American violinist, flutist and composer is known around the world for his dramatic connection between Native American and Celtic traditions, stirring up scenes that echo from North American memory. Dubbed "Lord of the Strings" by fans and music critics, Arvel's emotionally driven performances ignite concert venues, symphony halls, festivals and gatherings, that leave his audiences inspired, transfixed and transformed. For this Special concert, Arvel will be joined by special guests, William Eaton, Kimberly Kelley, Kaleah, and Wendy Harford.
Annual Winter Solstice Concert - Friday, Dec. 22, 7 p.m.
This year's annual Winter Solstice Concert will feature Celtic/Folk/World music duo Four Shillings Short sharing music, poetry and stories from the Celtic & World music Traditions.
They will be joined by local musician and sister Susannah Martin. Four Shillings Short, the husband/wife duo of Aodh Og O'Tuama from Cork, Ireland and Christy Martin from California, perform Traditional and Original music from the Celtic lands, Medieval & Renaissance Europe, India and the Americas on a fantastic array of instruments.
Mark your calendars and join us for these and other upcoming events at Old Town Center for the Arts. For ticket information and to learn more about the concerts, classes at Studio B and community events at OTCA please visit www.oldtowncenter.org. Tickets are available online at www.showtix4u.com, in Cottonwood at Desert Dancer and Mount Hope Natural Foods; and in Sedona at Local Juicery. Old Town Center for the Arts is located at 5th Street & Main in Old Town Cottonwood. For more information please visit oldtowncenter.org or call Elena Bullard at 928-634-0940.