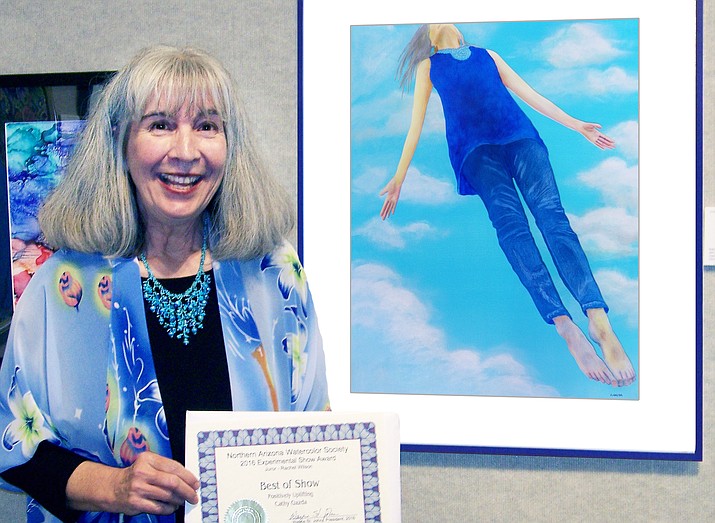 ---
---
Sedona is lucky to have a wealth of insightful, creative people among its residents.

Wisdom, Beauty and Tea is an opportunity for you to meet and get to know some of them in a relaxed, intimate setting.
Each session (curated by the program's organizers Paul Friedman and Shaeri Richards) offers "wisdom" from a talented local author and "beauty" from an exceptional local artist.
Either Paul or Shaeri will interview the speakers while the audience enjoys pastries and tea created by the new Yavapai College Sedona Culinary Program's students and staff.
The event is free and open to the public. Look for it on Wednesday afternoons from 4 to 5:30 p.m. through Nov. 1 in the atrium at the newly renovated Sedona Center, located at 4215 Arts Village Drive, across from the Red Rock High School.
On Wednesday, Oct. 11, award-winning author Lori Morrison will speak about her new memoir, The Disintegration of my Ordinary Reality.
Many locals know Morrison through her work with the Mental Health Coalition of the Verde Valley. After living most of her life as a left-brained entrepreneur, Lori had a major spiritual awakening following the death of her husband.

At the time, she was living at her home on a remote peninsula inside of a volcanic lake in El Salvador.

The visions and psychic phenomenon that ensued might lead those in the world of Western Medicine to diagnose her with a psychiatric disorder.

Instead she went through a profound a spiritual awakening that lead her to become the shaman/healer that she is today. You can learn more at her website LoriMorrison.com
Artist Cathy Gazda will provide the beauty component of the event with a display of several paintings and an interview that offers insight into her creative process.
Cathy grew up on the Great Lakes – exploring forests and meadows nearby, and lived on a houseboat during her childhood summers.

Learn more at her website CathyGazda.com. Both speakers on Oct. 11 will be interviewed by Shaeri Richards.