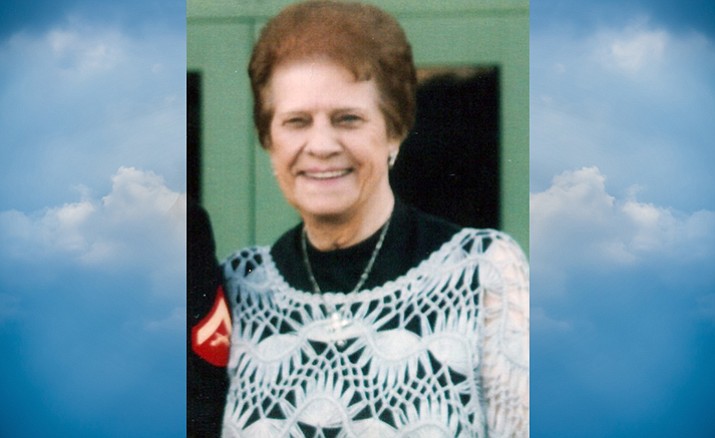 Originally Published: October 8, 2017 5:14 a.m.
Maxine Ralston, 89 of Cottonwood, passed away on Tuesday, October 3, 2017. She was born on March 8, 1928 in Rumsey, Kentucky to Roy and Bessie (Englehart) Miller.
When working for G.E. in Kentucky, Maxine was chosen to represent her department and was awarded by having lunch with Ronald Reagan, a popular actor at that time.
Maxine attended Clarkdale Baptist Church. She was an avid bowler which accumulated a shed full of trophies.
Our family was so fortunate to have five generations and most of us living in Cottonwood, we were blessed by her love and devotion.
Maxine was preceded in death by her husband Darrell Ralston, 7 brothers and 1 sister. She is survived by daughter Glenda Boler (Terry Tasa) of Cottonwood; grandson Shan Talbot (Jill); great-granddaughters Jessie Crowther (Tim) and Jenna Jenness (Joseph); great-great-grandsons Zain and Zachary Crowther and by her side, niece Debbie Pyper (Tom) and friend Berta Reed.
Donations in her name may be made to Valley View Care, 421 N. Willard Street, Cottonwood, AZ 86326.
An online guestbook is available to sign at www.westcottfuneralhome.com
Information provided by survivors.
More like this story