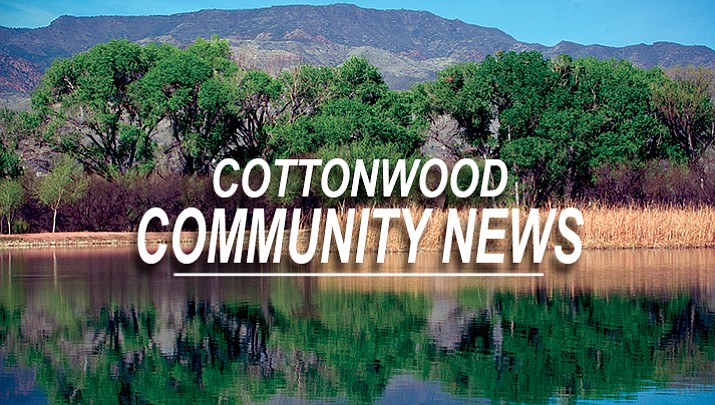 ---
---
Mark your calendars, book lovers. The 2017 Cottonwood Book Fair is right around the corner. Sponsored by the Cottonwood Public Library, the Book Fair showcases over thirty participating local authors with books of all different genres. Everyone is invited to browse and purchase books for the entire family. The event takes place from 9 a.m. to 12 p.m. during the Annual Fall Festival at the Verde Valley Fairgrounds on October 28th.
"This year we have fifteen nonfiction, eleven fiction and eight children's writers," Library Assistant II Kyle Smith says. "We will also have a special presentation and two writing workshops at the library the week of the Book Fair."
On Wednesday, October 25 from 3 p.m. to 4 p.m. multi-award winning and bestselling author Gail Gaymer Martin will present a talk called "What Do You Want to Be When You Grow Up?" She will talk about how she made her dreams come true and eight steps to success for everyone to do the same. Martin is the author of 78 novels, her latest is a love story set in Sedona called Lost in Red Rock Country.  Originally from Michigan, Martin has sold over 4 million books and has been a writing workshop presenter and keynote speaker in many women's events.
Two free writing workshops will be led by author Candice Courtney. Courtney is a published author who has been focused on bringing greater meaning into all of life's passages for the last twenty-five years. She has studied ritual for those passages in cultures around the world and through history. Her articles have appeared in multiple national publications and she has taught workshops on a variety of related topics around the country. Her latest book, Healing Through Illness, Living Through Dying, addresses a wide range of practical and emotional issues faced by patients and caregivers.
On Tuesday, October 24 from 2 p.m. to 4 p.m. Courtney will demonstrate a technique called "Wild Writing." Creative exercises and writing prompts will invite you to explore different approaches to writing and discover new aspects of yourself as a writer.
On Thursday, October 26, also from 2 p.m. to 4 p.m., she will present another workshop called "Story as Legacy." Learn how writing down some of your family history in story form can hold meaning in the present, and be a treasured gift to the generations that follow. This workshop will help you begin preserving memories that deserve to be passed on. The workshops and presentation both take place at the library in Library Meeting Room B.
Library Clerk Rose Barnett is excited for the upcoming Book Fair as it gives her an opportunity to meet published authors. "As a writer, the Book Fair provides a wonderful atmosphere to discuss the craft of writing and network with other writers," she says. "It's an easy way to get a glimpse inside the life of a writer and what kind of work goes into your favorite books."
The Book Fair takes place during the 5th Annual Fall Festival at the Verde Valley Fairgrounds. This free, family friendly event features arts and crafts booths, Pumpkin Chunkin', a Family Fun Rodeo, SAILA (Southern Arizona International Livestock Association) show, food trucks and more. Bring the whole family along for this day of fun. The Fairgrounds are located at 800 E. Cherry Street in Cottonwood.