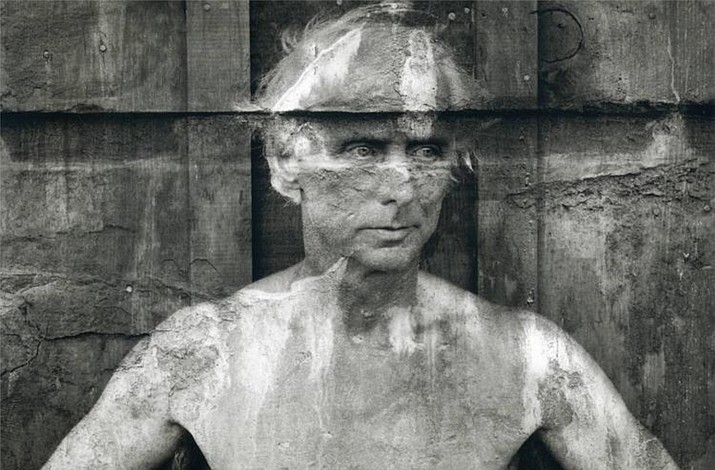 ---
---
One of the powerful things that the arts do is change perspective.
They literally allow us to see the world through fresh eyes. Now, with Goldenstein Gallery's new series, Artists Coffee Talks, the public has an unprecedented opportunity to see art with "fresh eyes" by engaging both local and visiting artists who work in diverse mediums.

Often when someone comes together with their favorite artist, it's in a busy setting such as a reception or other public event.
They walk away yearning for more of a personal connection, finding themselves wishing that they could just sit with them, enjoy a cup of coffee and get to know the artist, inspiration and art better. Facilitating this type of personal connection is the inspiration behind Artists Coffee Talks.

Curated by Linda Goldenstein, this exciting series features a different pairing of artists every Saturday at 9:30 a.m. through November 18th. You are invited to enjoy coffee or tea while you connect and learn more about their process and work.

This Saturday, October 14th, features acclaimed painter Jourdan Dern and artist and Photographer Mark Rownd who, in addition to his own art, will discuss renowned surrealist Max Ernst and Dorthea Tanning's time in Sedona.
Jourdan Dern's evocative acrylic paintings on clayboard capture the dramatic spirit of the diverse high desert wildlife and environment. Her work captivates collectors with its stunning detail that is complimented with abstraction. Inspired by the high desert environment, she has found that it stimulates emotions that she translates into vivid colors, strokes and textures.

The result is mesmerizing, when viewing her work it is almost as if her wildlife depictions "leap off of the canvas." If one looks close enough one can literally count the hundreds of feathers on the breast of a hawk or hummingbird.
Sedona has a rich art history of serving as a fertile ground for inspiration that includes world renowned surrealists Max Ernst and Dorothea Tanning who created some of their most acclaimed work, including Capricorn, while residing here from 1943 to 1957.

Many of these pieces now reside in the Guggenheim, Tate Modern Museum in New York and more. Much of their time in Sedona had been lost but now has been painstakingly reconstructed by Mark Rownd.
His work detailing Ernst's time here was recently featured in a documentary television show in Europe.

You can find a complete schedule of Artists Coffee Talk speakers at GoldensteinArt.com.
For more information on their artists, artwork, 12 Satellite Exhibits Sedona City Wide, and Artists in Residence please visit GoldensteinArt.com.
Sign up for their monthly E-zine, Instagram and Facebook or call 928-204-1765. Open daily, Goldenstein Gallery's address is 150 State Route 179, at the corner of SR179 and 89A. Voted Best Gallery in Sedona 10 years running and recently named the best place to shop in Sedona by USA Today 10 Best, Goldenstein Gallery is known for its diversity of world-renowned local and regional artists in all media and styles.