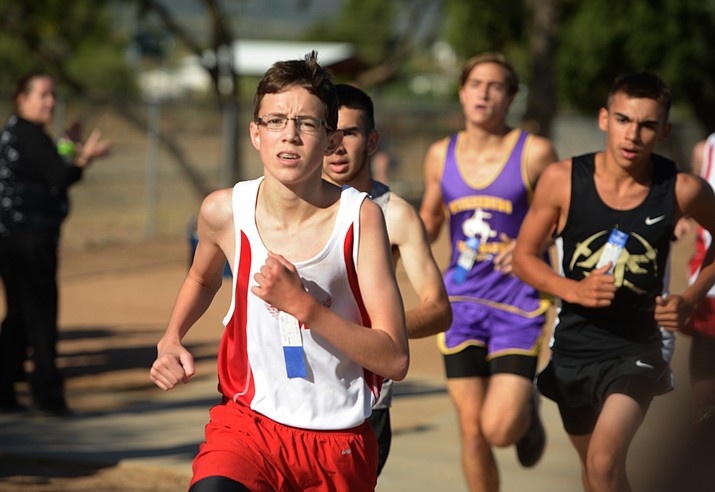 Originally Published: October 26, 2017 2:38 p.m.
On Friday afternoon Mingus Union cross country heads to Sectionals looking to punch tickets to State.
The Marauders will compete in the Division III Section IV meet at Hidden Cove Golf Course in Holbrook. The girls will run at 1 p.m. and the boys at 1:30 p.m.
Senior Hannah DeVore is ranked No. 24 in the section. Junior Meg Babcock is 59th.
On the boys side, freshman Jehiah Rogers is 71st in the section, junior Cody Wager 73rd and Bliss 82nd.
Their last meet was on Oct. 13, the 4th Annual Titan Invite at Crossroads Park in Gilbert. Rogers was 36th in 19:01 and Valentine 115th in 22:20.