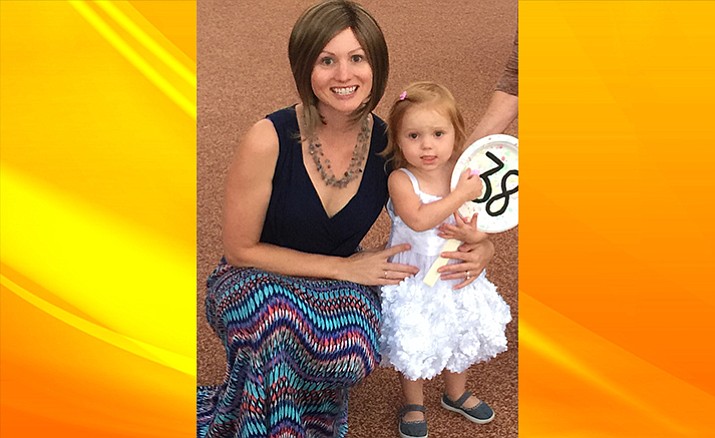 Over 200 community members convened at the Collective's Vista Hall on Friday October 6 for what seemed the "party of the year." Amidst the savory delights by J Wine Bistro and wines donated by Chateau Ste. Michelle, patrons bid on over fifty items in the silent auction, and Sedona Fire Chief Kris Kazian energized the Live Auction for an incomparable evening of fun and support for our Big Park Community School.
Sponsored by the Rotary Club of Sedona Village Satellite, and united by the cause to raise funds for our school, happy attendees circulated widely and enjoyed conversation with other like-minded community members. Thanks to a generous donation by Dr. Carolyn Martin of the Eye Boutique of Sedona, all teachers were present and observed firsthand the community's desire to support their efforts. Introduction of the school's Principal, Debbie Jones, and the teaching staff, gave those present an opportunity to acknowledge the school staff's work to strengthen our school, with enthusiastic applause.
The momentum accelerated, culminating with a call to those present to contribute Chromebook laptop computers to the school to enhance learning and facilitate immediate and meaningful feedback in the teaching process. Over 20 community members raised their student-decorated bid-paddles to answer the call with a contribution of $300 each. The goal is to have one in the hand of every student by the end of the 2017-18 school-year. Please note that ALL in the community are invited to continue this worthy fundraising effort by visiting www.teambigpark.com and clicking on the DONATE button to contribute $300 towards a Chromebook for use by students at the school.
The event gave those present a most enjoyable evening, providing a wonderful opportunity to meet others with the similar desire to support our school. "Sipping and savoring" with our Big Park /Village neighbors proved to be a very successful evening, indeed. For more information about the Rotary Club of Sedona Village Satellite's efforts and future plans in our community, please visit www.sedonarotary.org.