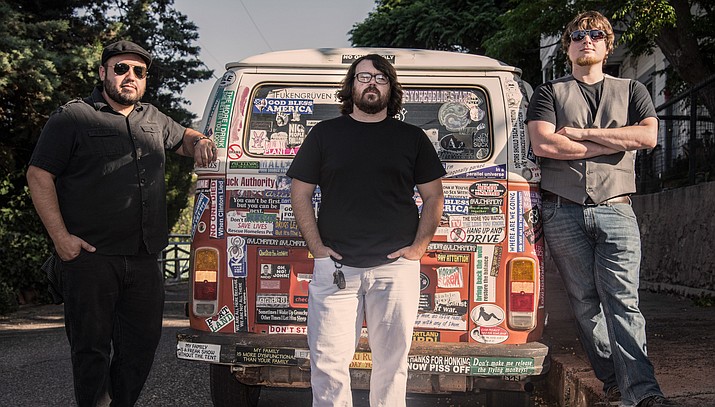 ---
---
Friday, September 8, sees local favorite DJ Johnny K and his «2nd Fridays» dance party at Main Stage in Cottonwood. For well over a year Johnny K has delighted guests at the venue with his dance-fueled performances while playing crowd favorites of the last five decades and a variety of musical genres.
The evening is free and begins at 9 pm.
Saturday, September 9, has local rockers The Mods returning to Main Stage.
The Arizona band has been dazzling audiences for over 10 years with their unique and exciting blend of garage, alternative and classic rock.
The band has steadily rocked out while building a local following that is earned by the electric performance of the power-trio. The show is free and begins at 8 pm.
Main Stage has a series of nightly events the remaining nights of the week as well. Mondays feature weekly Karaoke with host Red Bear at 8pm. Tuesdays are Pub Trivia with hosts Brett and Candy at 7 pm, followed by more Karaoke at 9:30 pm.
Wednesdays are "This Ain't Your Grandma's Bingo" with host Penny Smith, cash prizes, and drink specials.
Bongo begins at 7 pm. Thursdays see the "Bottom Line Jam" with the Bottom Line Band at 7 pm.
The venue is closed on Sundays until the return of the NFL season in the fall.
Main Stage is located at 1 S Main St in Cottonwood and is open Monday through Saturday 11am to close and 9am to close and closed on Sundays.
All events are free to the public unless otherwise noted.