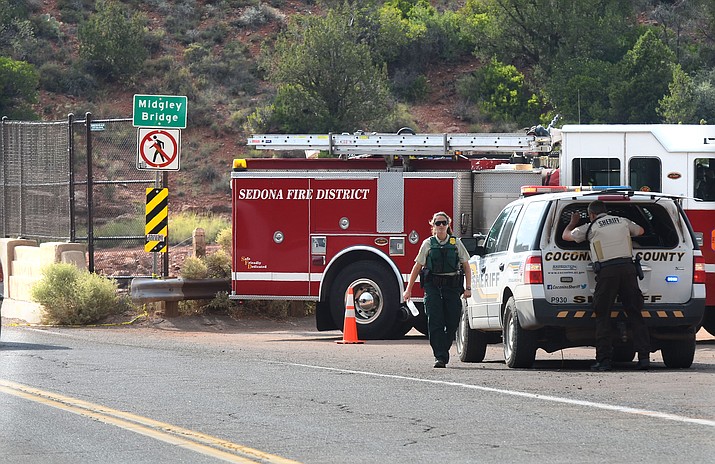 Originally Published: September 2, 2017 3:38 p.m.
Updated as of Saturday, September 2, 2017 6:05 PM
SEDONA - Sedona Fire, along with other emergency personnel, responded to a fatal fall at Midgley Bridge around 2 p.m. Saturday.
Upon arrival, Battalion Chief Dave Cochrane located the victim on a ledge approximately 65 feet below the trail that they had fallen from, according to a Sedona Fire news release.

Chief Cochrane directed his firefighters to rappel the vertical rock face to establish rapid contact with the victim.

After firefighters gained access, they determined that the victim was deceased.
At this time, Sedona Fire is not able to elaborate on the victim's age or the circumstances of the fall.
The scene was turned over to the Coconino County Sheriff's Office who will be investigating the incident and recovering the body.

Sedona Police and Coconino County National Forest also responded to the incident.
Midgley Bridge is located on SR 89A just north of Sedona.
Watch verdenews.com for updated information.