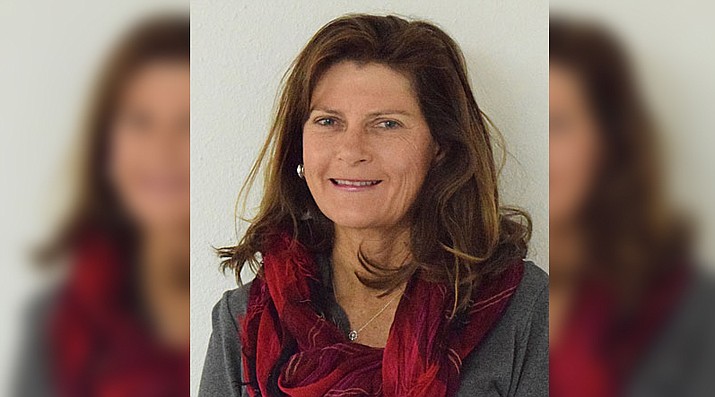 Originally Published: September 9, 2017 3:34 p.m.
For the first time in 34 years, I did not begin August by making a seating chart. I did not prepare a prompt for a diagnostic essay nor make sure that the tone of my class rules and procedures sheet was fair, firm, and not that frightening. And for the first time since retiring in May, I have both the privilege and the luxury of paying someone else to nurture and educate the students I came to love and respect.
I retired from teaching at Mingus Union, but I can't afford to retire from contributing to my community. My daily concerns now are not about showing a 16-year-old how to write an essay that will open a wallet or open a door to Purdue or NAU. My concerns are about how to keep my second-hand, 14-year-old Subaru on the road. But chances are good that the person who works on it will be a graduate of Andy Hooton's dual-enrollment auto program at Mingus Union, someone who graduated simultaneously with a certificate from Yavapai College and from MUHS.
Retirees like you helped pay for that program four years ago in the last override election, and I'm hoping wise retirees will see fit to continue the overrides' many benefits again this fall.
My attention now is perhaps on the Verde River where I work part-time, where my dog and I swim and where you might fish or kayak. Award-winning science teacher Sandra Upite leads her students in gathering water samples and analyzing data from the Verde. It takes buses and equipment and money to fund endeavors such as hers. When teenagers wade in the water, scare toads from the banks, scoop samples into vials and record their data sitting cross-legged under the cottonwood trees, they become better stewards of those toads, that river, those aquifers that make my retirement hours, and maybe yours, a pleasure.
As I settle into my retirement, my biggest daily dilemma might be which package of sandwich meat to buy; but I owe something to the schools in the Verde Valley who taught the teenagers in the checkout line behind me. They may be Eric Banuelos' and Chad Elmer's Ag students who, thanks to taxpayers like you, went to a school with a rich variety of programs that taught them everything from how to deliver a speech to how to feed and deliver a swine for market. Someone else -- not I -- butchered what is now the smoked ham in my cart.
Or, those kids might be group of freshmen who, thanks to being in a class of 21 instead of 37, had the close attention of a teacher like Staci Puckett who had not only the wit, but the time and energy to teach them that the language of texting was not the only verbiage they needed, especially if someday they aspire to be the manager or the pharmacist of that store. And the kids you might not see at lunchtime? They could be the advanced English students of Laura Logsdon, Klint McKean, and Julia Hutchins, juniors and seniors with little time for lunch because their teachers offer them work beyond what even these cerebral students imagine they can do.

Why should retirees vote to continue the Cottonwood-Oak Creek and Mingus Union overrides? If you've ever been a 9-year-old, you know someone in your third-grade class who needed a school nurse … and someone who needed a trumpet … and someone who needed the delicious joy of spreading paint … and someone else who yearned only to get out of his chair and throw a ball into the sky.
And if you've ever been a teenager, you know a kid who suffered silently -- or angrily -- because she was missing a parent, a kid who could've graduated if she'd had a support group like the ones run by our kind and savvy counselors. Maybe you knew a boy who started, suddenly, to hand in homework and have friends to eat with at lunch, just because a drama teacher like James Ball or Ashly Lawler gave him a bit part in a play.
Before autism or learning disabilities had a name in my generation, perhaps you knew a child in your class who, in spite of good intelligence, could not connect to a book, a sheet of paper, or even to the world, itself. With the permission of voters like you, we can hire tremendous teachers like Oouida Dorr and Cheryl Fradenburg who know how to turn frustration, sorrow, and crippling anxiety into blue-ribbon photographs, mathematical A plusses, and bridges to satisfying careers.
The best reason for retirees to vote to continue the overrides is in your old photo albums, your first-grade picture where you're missing some teeth but not your best shirt or blouse, buttoned up to the neck.
The best reason to vote "yes" is in your high school yearbook or maybe just in your memory of a junior high choir practice on a snowy Minnesota afternoon, or in the memory of a math teacher like Uma Mahendran, Carol Smith, Shannon Anderson, or Leeza Miller who tutored you through your tears and their lunch hour. Could be, though, that you were like those especially able eighth grade students who learn high school algebra from Craig Mai and Dennis Kitchen ahead of schedule in an early-bird class created just for them at Mingus. Your vote did that.
Or maybe for you it wasn't math but instead a track coach who held the stop watch for you every afternoon and then quietly paid your dinner check so you could eat with the team.
Before we say, "I already paid my share of taxes when my kids were in school," we would do well to remember that at some point somewhere, an adult put aside doubt and cynicism and perhaps his own needs and decided to invest in us.
My thanks goes to voters in the Tucson Unified District in 1972 who funded the most life-altering thing that ever happened to me: a fall freshman tennis season at Cholla High School. I was the next-to-last player on the worst team in the worst conference in the whole city. It didn't matter. That season and that coach, Pat Vold, gave me a career as a high school teacher and a coach. It gave me experience beyond my own vision, and friends, confidence, challenges, adversity, gratitude, life-long pleasure, and perspective.
Though I call myself "retired," I still work two part-time jobs to make ends meet just the way many retirees do. But our hard-earned investment in children is real and long-lived and it matters. Withholding money doesn't make schools better or more responsive; nor does it engender gratitude or achievement in children.
Love begets love. Conscientious care begets conscientious care. Generosity begets generosity. In the end, we will get what we have given.
The hard work is no longer mine to do -- only the much easier thing: checking the "yes" box-- Yes, please allow me the privilege and luxury of rest while our ethical, hard-working schools and teachers do their very real magic.
Andrea Meyer is a retired teacher from Mingus Union High School. She lives in Clarkdale.