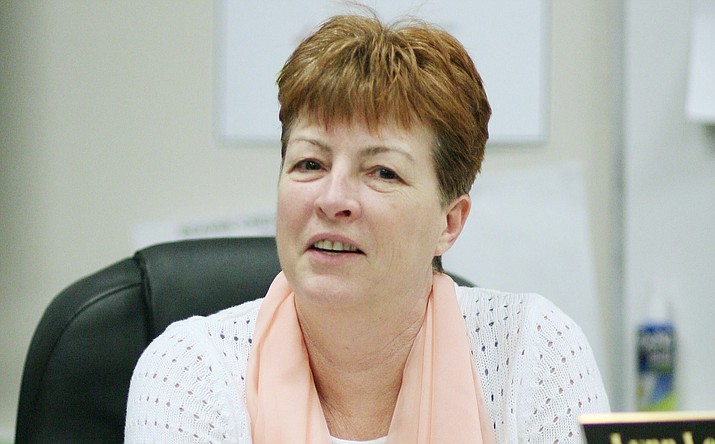 Originally Published: September 9, 2017 3:44 p.m.
COTTONWOOD – It's been almost 10 years since Lynn Leonard began her career in education finance. That first job, as business manager at Beaver Creek School District, led her to Sedona-Oak Creek Unified School District where she has served as finance director for the past year-plus.
Mingus Union High School District has announced that Leonard, a resident of Cottonwood, will replace Kirk Waddle as the district's business manager.
Leonard said leaving Sedona Oak Creek was not easy.
"However, the opportunity to work in the community where I live was strong and the main reason I applied for the position at Mingus Union," she says. "I will miss the staff at Sedona Oak Creek and will always be thankful for the opportunity to work at that district. We have a solid transition plan in place and I will be leaving the district in a good position for the next business manager."
According to Sedona Oak Creek Superintendent Dave Lykins, Lynn's departure will leave "big shoes to fill."
"Lynn, in a short time of working for our district, established great rapport with her colleagues, our staff and the governing board," Lykins says. "She is truly student centered in her approach to problem solving. Lynn and I are still working toward a transition plan that allows for some support for our district as the district embarks on searching for her replacement."
Qualified candidate
On Aug. 22, Waddle was let out of his contract at Mingus Union to become business manager at Saddle Mountain Unified School District.
According to Mingus Union Superintendent Dr. Penny Hargrove, Leonard will permanently assume her new duties on Thursday, Sept. 21, though she will transition to MUHSD one day each week before leaving Sedona-Oak Creek.
Dr. Hargrove says the district was "blessed when Lynn applied."
According to the Mingus Union's superintendent, the district "followed our normal hiring practice of advertising the opening, two interviews, and reference checks."
"Lynn was the only qualified candidate who applied and [went] through the interview process," Dr. Hargrove says.
After Sept. 21, Leonard "will be transiting and sharing her talents with Sedona until a suitable replacement is hired," Dr. Hargrove says.
Though Waddle's official last day with Mingus Union was Sept. 1, he has agreed to consult with Leonard on an as-needed basis, Dr. Hargrove says.
Leonard has a daughter who graduated from Mingus Union and a son who still attends the school.
-- Follow Bill Helm on Twitter @BillHelm42