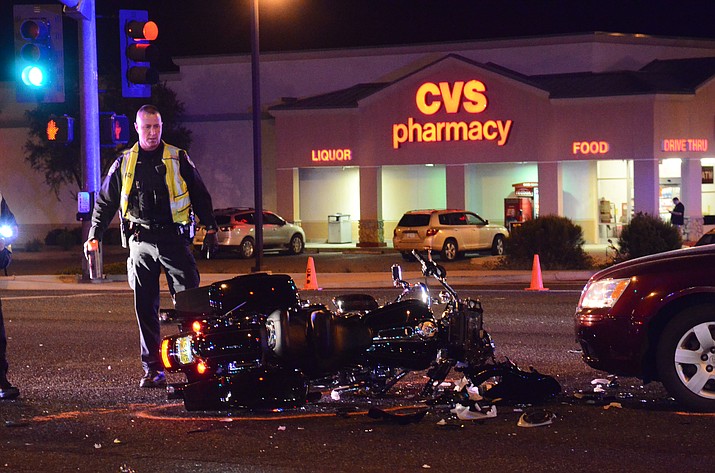 Originally Published: September 16, 2017 7:42 a.m.
A motorcyclist from Michigan was flown to Flagstaff Medical Center after an accident at the intersection of SR 260 and Fir Street in Cottonwood on Friday around 7:30 p.m.
According to the Cottonwood Police Department, a Toyota Tacoma Truck was traveling northbound on SR 260 as a motorcycle was traveling southbound on SR 260.
The light turned yellow, and the truck began to make a left turn onto Fir Street while the motorcycle was still going through the intersection, said police. The motorcycle hit the back passenger side of the truck.
The motorcycle then hit a third vehicle before coming to a stop, according to police.
A medical helicopter landed next to the CVS parking lot, and the motorcyclist was flown to Flagstaff Medical Center.
Police cited the driver of the truck for failure to yield on the left turn at an intersection.
More like this story