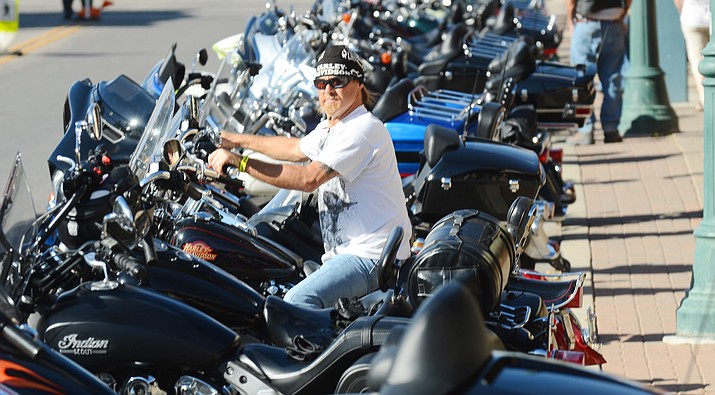 Originally Published: September 19, 2017 2:34 p.m.
"It came to fruition. We outgrew Old Town," said Mitch Levy.
The Thunder Valley Rally committee, still basking in the afterglow, says the split venue was a success.
Although some were hesitant at first, it appears that holding concerts at Riverfront Park was a hit. Feedback so far, said the committee, has been positive.
The grassy spread provided better acoustics, shade, and space. Although official numbers haven't trickled in yet, the committee agreed that this was the largest turnout to date.
Also new this year were the demographics. It's become more family-friendly, said Deb Althouse. It's an event for all ages, she said.
More children, and even dogs, attended this year. A variety of activities and vendors kept attendees occupied throughout the day. And the campers were happy.
While last year's event was rather toasty at times, the lush landscape of the Park kept things cool. The weather was noted to be perfect.
There is no official word if this will be the new incarnation of Thunder Valley Rally for years to come.
But the smiles on each committee member's face hint that it could be.