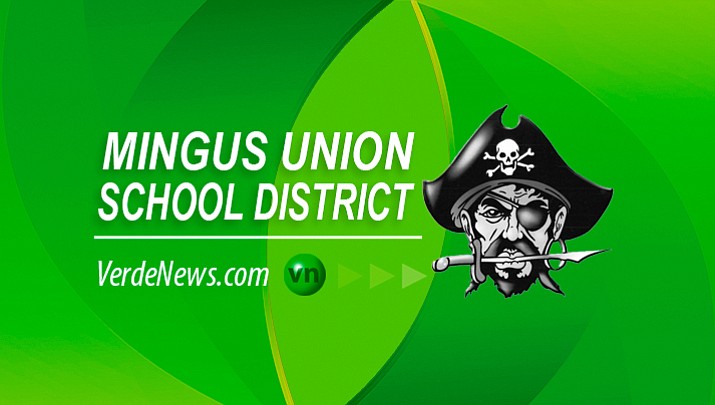 Originally Published: September 23, 2017 11:43 a.m.
COTTONWOOD – Tuesday, the Mingus Union High School District's governing board could consider the possible creation of a consolidation committee.
Since earlier this year, a grass roots effort led by former Mingus Union school board member Andy Groseta has aggressively sought the consolidation/unification of Mingus Union and Cottonwood-Oak Creek school districts.
At first, Groseta's efforts included Clarkdale-Jerome School District, but a May 14 letter in the Verde Independent by Clarkdale-Jerome board president Jill Zaske ended that part of the desired merger.
"After carefully reviewing facts regarding what a unification/consolidation impact would have on Clarkdale-Jerome School District, the Clarkdale-Jerome Governing Board took unanimous action [on May 9] to not consider unification/consolidation with our neighboring districts," Zaske wrote.
According to a draft copy of the board's Sept. 26 agenda, as well as information from District Superintendent Dr. Penny Hargrove, the committee would be comprised of stakeholders from the district, including teachers, classified staff and community members at large.
The Mingus Union school board will also consider merging their November and December board meetings into one meeting, Dr. Hargrove said.
Though no possible dates for that meeting have been agendized, Dr. Hargrove said she thought the meeting could take place in early December.
Also Tuesday, the Mingus Union school board could approve a lease agreement for a cell tower near the school's tennis court.
According to the Sept. 26 draft agenda, the agreement was previously approved by the Mingus Union board, but with a change in vendors, it was necessary to approve "a new agreement with different names, but the same terms and conditions."
Not only would the cell tower provide the community with what Dr. Hargrove called "better service," it also "would not interfere with any school operations."
Should the Mingus Union board approve the agreement, the cell tower would not be installed while school is in session, Dr. Hargrove also said.
 At 4 p.m. Tuesday, the Mingus Union High School District governing board will meet at the school's library, located at 1801 E. Fir St. in Cottonwood. Call (928) 634-0580 for more information.
The district will post a copy of the agenda no less than 24 hours before the meeting.
For the most up-to-date agenda, visit www.mingusunion.com/Governing_Board.