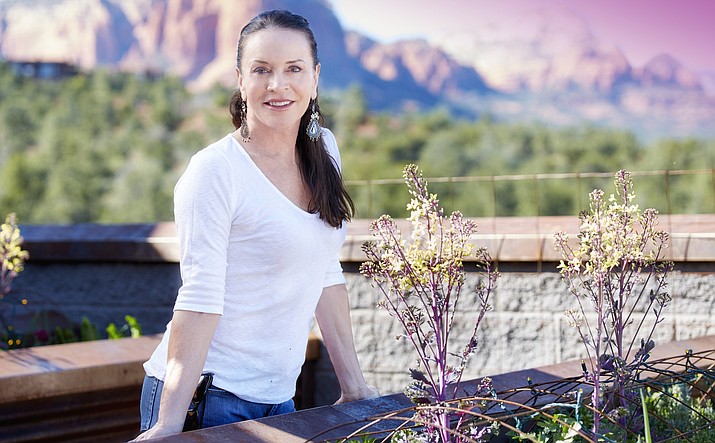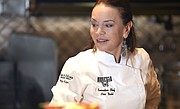 "Business in Sedona has never been better," explains Sedona restaurateur extraordinaire Lisa Dahl.
The owner of four of the most successful dining establishments in Sedona has been riding on the wings of the popular tourist-destination community since she opened her first restaurant 15 years ago.
Likewise, Sedona has prospered and bloomed on Lisa Dahl's wave of success.
There have been articles in local and national magazines and newspapers such as USA Today and the Huffington Post, and television shows on the Travel Channel and the Food Network; and even a successful cook book, the Elixir of Life.
On its own, Sedona is well known around the world considering its population is only a little over 10,000 residents. The city has an image as a mystical and spiritual red rock tourist community, a popular destination for hikers, vacationers, artists, yogis, and those seeking health and healing.
Now Sedona is emerging as a culinary destination thanks to Dahl and many other red rock culinary masters.
Dahl explains that she always promotes Sedona as she travels the country promoting her own business ventures. "When I advertise or do articles in magazines, I always praise that Sedona is a big part of why this all has happened," Dahl said referring to the success of her restaurants.
"Sedona has slowly, but surely, come into its own over the last 10 years," Dahl said from her offices in the Village of Oak Creek behind her Cucina Rustica Restaurant.
She also owns the Dahl & DiLuca Restorante Italiano, the Pisa Lisa Authentic Wood Fired Pizza and the Maraposa Latin Inspired Grill.
"What we've always wanted here on any committee I've ever been on … we've wanted a gradual year-round flow of business … but it was always feast or famine," Dahl said. Now Sedona is seeing a good spread of business throughout the year, she said.
"So people have a lot to do. They come for dining and culinary arts, and of course they go to the galleries, they go to the retail shops, they have different activities, they have so much more to do than they did many years ago."
"It's all part of a community approach. It's all part of the continuing mystique of Sedona," she said.

Dahl has supported local charities in the community since she opened her first restaurant in Sedona.
"We're giving to many local charities every day we're in business ... the heart of our restaurants were always generous."
And now Dahl has launched Project Soup Hope in which she takes all the soup sales profits each month from all four of her restaurants and gives them directly to different charity foundations.
Dahl and her restaurants have raised over $24,000 in five months for the World Central Kitchen that goes to help hurricane victims in Puerto Rico.
She does not want to stop there with her charity work.
She hopes to take her soup project and brand to grocery stores and wants to produce soups commercially throughout Arizona. "A lot of that is in the making right now. Soups can heal you. Soups can bring hope," she said.
Dahl now employs more than 230 people. The hard-working chef said if "anything could bring her to tears," it is that employees are still working for her after 10 and 15 years. The Dahl restaurants have more than 350,000 guests per year.
"I don't cook every day because I have to cook," she said. "I cook because I love to cook and I like to create new things," Dahl said.
"Coming here (to Sedona) was a destiny."