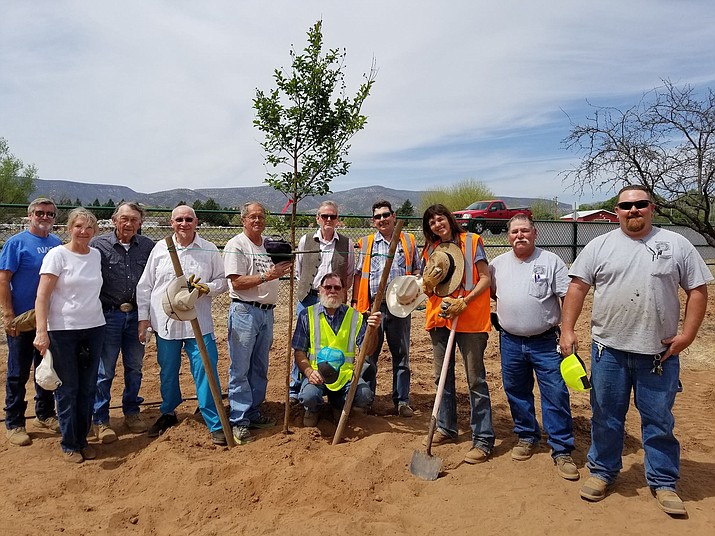 Originally Published: April 14, 2018 2:35 p.m.
CAMP VERDE – The Town of Camp Verde and the Yavapai-Apache Nation are co-hosting a community Earth Day event April 21.
Camp Verde Earth Day will take place at the Veterans Memorial Park below Cliff Castle Casino. Event festivities include tree planting, Native American dancers, and a "trashy" fashion show. The first 200 people will receive a "Camp Verde Earth Day" shirt. Free lunch, seed packets and seedlings will also be given away.
"Last year we found out the tribe has always celebrated Earth Day at the Cliff Castle Casino and we asked to join them," said Sebra Choe, economic development specialist. "We combined the best of their festival and the best of our festival…we're grateful and honored to team-up."
Other activities include an aquaponics demonstration by The Fish's Garden and a tree mural started by Camp Verde Elementary.
To commemorate the first annual co-host, the Town and Nation will be doing a sister tree planting ceremony. One tree has already been planted at Rezzonico Family Park, and the other will be planted at the Veteran's Memorial Park at Camp Verde Earth Day. The tree will be blessed by a tribal elder at 10 a.m.
To kick-off Earth Day early, the Town collaborated with the Nation for a community trash clean up on Friday and collected over 80 pounds of trash.
-- Follow Halie Chavez on Twitter @haliephoto
More like this story