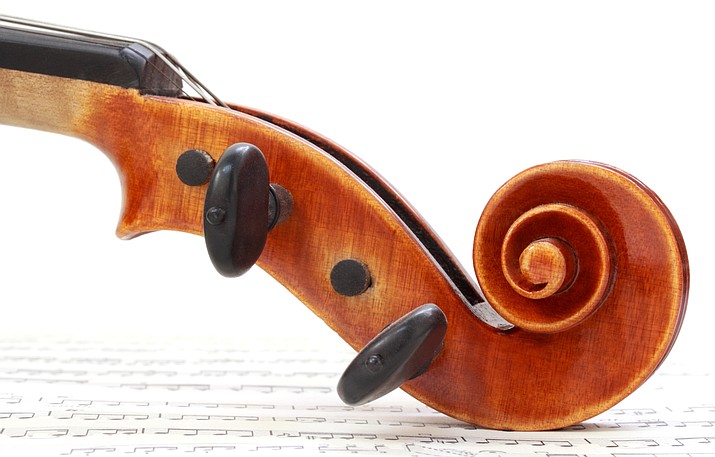 ---
---
Since 1982, Chamber Music Sedona (CMS) has shared magical music with residents and visitors, presenting acclaimed musicians from around the world and contributing to music education in our schools. As the 35th season of performances has drawn to a close, the CMS Board of Directors announces that it is looking forward to the next season and that it will pursue new directions for the organization. In light of the changes, the organization is looking for a new artistic director.
Chamber Music Sedona has come a long way since its humble beginnings of hosting performances at the Verde Valley School. Due to a passion for fine music and commitment to excellence by the organization's leaders, CMS has flourished over the years and established itself as one of Arizona's leading presenters of chamber music.
Most CMS concerts now take place at the state-of-the-art Sedona Performing Arts Center. The 2017-2018 season featured stellar performances by the world-renowned Zukerman Trio and the Orion String Quartet. Additionally, CMS hosts the Spring and Winter Music Festivals each year. These multiday festivals feature world-class artists in exciting schedules packed with a variety of educational and entertaining events, including concerts, master classes, and salons held at some of Sedona's most spectacular homes.
In addition to dazzling audiences with events and performances by distinguished artists, CMS strives to cultivate a close connection to the Sedona community. CMS has brought concerts to the area schools where the students have the unique opportunity to closely interact with artists of the Spring and Winter Music Festivals. CMS also collaborates with the Music Department of Sedona Red Rock High School (SRRHS). As part of this program, CMS helps the school bring in preeminent musicians to conduct master classes for the students. Due to the support of CMS, the students of all of these schools are demonstrating heightened interest and ability in music and the performing arts.
As the CMS Board of Directors defines the vision and values that will anchor the organization in its new chapter, the main priority will continue to be delivering a rich cultural experience for its audiences. To spearhead this mission and commitment to Chamber Music Sedona's growth and success, the Board is seeking a new Artistic Director. To learn more about CMS and ask for the artistic director job description, visit http://chambermusicsedona.org/chamber-music-sedona-seeks-artistic-director/