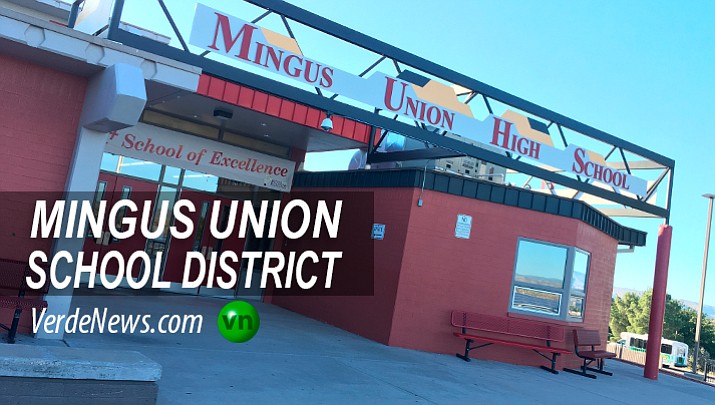 Originally Published: April 21, 2018 11:26 a.m.
COTTONWOOD -- Mingus Union High School Board Members received notice Thursday by the Arizona Auditor General of deficiencies in their financial records for Fiscal Year 2017.
In a letter to the board, Accounting Services Director Laura Miller stated:
"We noted significant deficiencies in internal controls that indicate the complied had not compiled with the [Uniform System of Financial Reports]"
The USFR prescribes financial procedures for Arizona school districts. They are meant to help school districts maintain financial accountability.
A meeting will be scheduled with the district management to address the issues, the letter stated.
"District management should implement corrective actions within 90 days after the date of this letter."
Mingus Union issued a written statement Friday addressing the deficiencies.
"The business manager has been in contact with the Auditor General's office to address the procedures and schedule a timeline for substantial completion of the requirements. We have the utmost confidence the requirements of the 90-day letter will be addressed and satisfied well within the required time."
Mingus Union Superintendent Penny Hargrove, who took the helm as superintendent last summer said the issues in the audit came from a previous administration.
"We've been proactive in trying to address these uses and answer any questions," she said. "I think this will all get resolved quickly."
Former Mingus Union Business Manager Kirk Waddle said he takes full responsibility for the shortfalls in internal controls.
"After nine consecutive years of receiving clean audits and nine awards for financial reporting excellence, I experienced a year in which the governing board hired three different superintendents," he said in an emailed statement to The Verde Independent. "Simultaneously, we began the projects undertaken with the $6 million bond sale, which included purchasing 17 buses, replacing the entire school's furniture, paving both parking lots, recarpeting two buildings, and selecting contractors to rebuild the tennis courts."
Waddle went on to say that he had no assistance in the procurement process but admitted it was not an excuse for the shortcomings, but rather a symptom of what was wrong with the district.
"I was simply spread too thin to be able to keep up with the requirements outlined in the Uniform System of Financial Records," he stated. "This is the primary driver of my decision to leave the district."
-Follow Kelcie Grega on Twitter @KelcieGrega