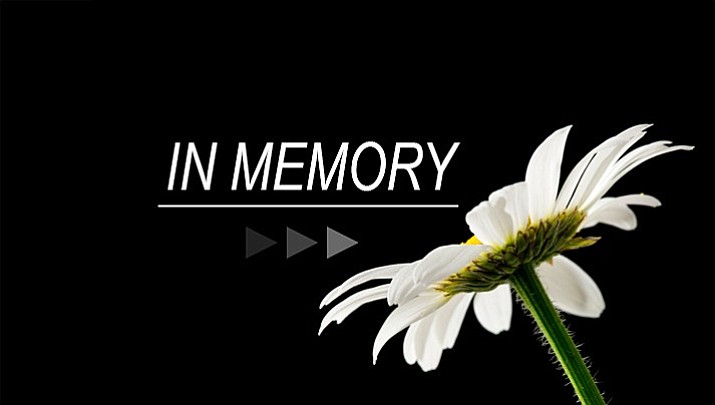 Originally Published: April 21, 2018 12:13 p.m.
We celebrate the life of Marguerite D. Emerson who passed away on March 20, 2018. Marguerite attended various schools in Minneapolis, Minnesota, as a child and graduated from Central High School.
She loved art, music and the fine arts.
After working several jobs during WWII, she attended Minnesota Bible College with her late husband, Loren W. Emerson. Together they moved to several different states for his Christian ministry.
In 1958 they moved to Tucson, Arizona. She worked with children's ministries and art and music worship ministries over many years. She sang duets in a lovely alto with her husband, Loren's baritone voice. Baking was one of her past-times. She was an excellent cook and made holidays very special.
Serving as a part-time church secretary kept her very busy, and in her later years she was a treasurer. She was a school secretary in several of the Tucson Public Schools. In 1967, after a move to Flagstaff, Arizona, she began working at Northern Arizona University in the Registration and Admissions office.
In 1972, she returned to Tucson, Arizona, and was the records supervisor for the Pima Community College. Along the way, she helped many students and encouraged them to do their best. She took every art class she could at Pima Community College.

Marguerite oil painted several baptistry murals, made religious chalk art to go with her husband's sermons, and did oil and acrylic painting as well as other forms of art. Also she sewed, quilted, crocheted, knitted and did crafts. She made many friends along the way as a friend, pastor's wife and school secretary. Later in retirement, she became a "rock-hound", and took silver-smithing classes and began creating jewelry with silver and polished and cut stones.
She also took up stained glass art and did panels to go beside the doors of the Mt. View Christian Church in Tucson, Arizona, as well as a baptistry mural. Marguerite is preceded in death by her husband, Loren W. Emerson (63 years of marriage); parents, Martin and Stella Hawkins; her sisters, Angeline Layman and Eileen Carlsen; and her brothers, Dale and Richard Hawkins. She is survived by her daughter, Gayle Benjamin (D. Stephen); granddaughters, Anna Robinson (Noel) and Kathryn Hernandez; (Jeremy), and four great-grandchildren, Isabella, Iliana, Alarik and Jose. She also has a number of nieces and nephews.
In lieu of flowers, please make a donation to Mt. View United Methodist Church, 901 S. 12th Street, Cottonwood, AZ 86326; Aviant Hospice, 1756 E. Villa Drive, Cottonwood, AZ 86326; or House of Ruth, P.O. Box 2195, Cottonwood, AZ 86326. A Celebration of Life service will be held on April 28, 2018, Saturday at 10 a.m., at the Mt. View United Methodist Church, 901 S. 12th Street in Cottonwood. Also there will be a service the day before at Cottonwood Village Auditorium, 201 E. Mingus Ave., in Cottonwood on April 27, 2018, at 10 a.m.

Marguerite lived at the Cottonwood Village for the last seven years of her life and was loved by all there and at her church. Her family loves her dearly and will miss her.
An online guestbook is available to sign at www.westcottfuneralhome.com


Information provided by survivors.
More like this story