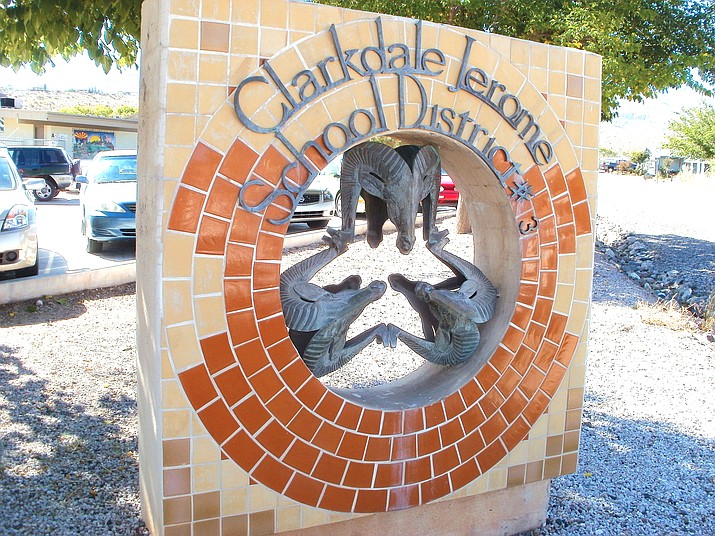 Originally Published: April 23, 2018 12:07 p.m.
CLARKDALE -- District Superintendent Danny Brown said Monday that all classes at Clarkdale-Jerome School will be canceled Thursday, April 26.
The staff walkout at Clarkdale-Jerome, a movement supported by 78 percent of all educators in Arizona, will be for one day only, and classes at Clarkdale-Jerome will resume on a normal schedule, Friday, April 27, he said.
In an advisory Brown sent to all families in the district, he said, "After a thorough review of our available staffing, we determined we will have to cancel school on this day since we will not have an adequate availability of staff to safely and properly conduct a school day. All school field trips that day have been cancelled, also. To meet state requirements of holding school for 180 days, Clarkdale-Jerome School District will conduct school on Friday, May 4th, a date originally scheduled as a teacher professional development day."
Recognizing the inconvenience the walkout will place on some families, Brown said Clarkdale-Jerome has been working with Buena Vista, which oversees the Discovery Connection after-school program, "and they have graciously offered to provide daycare next Thursday, the day of the walkout."
The Buena Vista staff will open the Clarkdale site (located directly next to the school campus) from 8 a.m. to 6 p.m. The hourly rate will be $6.15 per child and includes snacks and lunch. Children not already registered in Discovery Connection will need to pre-register at the Buena Vista website at www.bv-cs.org and click on the after-school program. Pre-registration must be done by Wednesday, April 25th at 2 p.m. to ensure adequate staffing for Discovery Connection, said Brown
For security, parents will have to record who is dropping off or picking up their students and provide ID at the facility. Transportation will not be provided. Parents can pre-pay online or upon arrival at the facility as long as they have pre-registered. Parents must pre-register to drop off their children, he said.
"Our school will be operating on normal schedules Monday through Wednesday and Friday of next week," the superintendent said. "We will use our normal modes of communication to alert families to updates including our automated call system, district website, and Facebook."
Brown said Thursday's cancelation of classes "is a pre-planned absence for staff members. Communication will occur on a regular basis as new information is given to the district that may affect the walk out. At this time, we are planning for a one-day walkout. We do not anticipate our faculty and staff participating in multiple days."
Because Clarkdale-Jerome will make up Thursday's missed day May 4, the district will not have to extend the school year beyond the regularly scheduled last day, Brown noted.