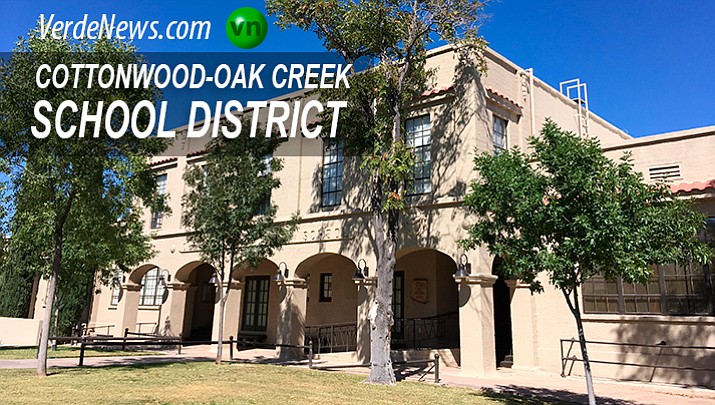 Originally Published: April 23, 2018 8:27 a.m.
Leaders of Arizona Educators United and the Arizona Education Association, representing teachers and educational staff across the state in advocating for increased educational funding and competitive pay for staff, have announced plans for a #RedforEd Walk-Out beginning on Thursday, April 26.
While the Cottonwood-Oak Creek School District does not yet know how many of its staff will participate in the Walk-Out and its impact on daily operations and the educational services provided to our students, we hope this advance communication and information will address many of your questions and assist in planning. Additional communication will be distributed, as more details are known. Information and Announcements will be posted on the district website http://www.cocsd.us and social media (Facebook).
How will I find out my child's school is closed?
Please rely only on the official district communication methods for information on a school closing. Cottonwood-Oak Creek School District will use our emergency notification system, our website, school websites, phone calls from district officials, and verified district and school social media accounts as well as local radio and newspaper to communicate information regarding a school closure.
How will you determine if schools need to be closed?
All Cottonwood-Oak Creek School District schools will be closed if we determine there are not adequate staff to guarantee educational services and student safety. School closures will not be determined school by school, but rather district-wide. This will impact students in the developmental preschool, and kindergarten through 8th grade students.
If schools are closed, could the school year be extended?
Yes. According to state laws and current policies, instruction must be offered for a prescribed number of instructional hours depending on the grade level. Subject to the number of days the district closes, make up days could be required. Scheduled make-up days could be added on to the on the COCSD calendar at the end of the year. Further communication will be shared as the need arises.
Will Bright Bears & Casper be Open?
Yes, preschool students registered at Bright Bears and Casper preschool will be able to attend at Dr. Daniel Bright Elementary and Oak Creek Elementary School on any day school is closed.
Will Lunch be available on days school is closed?
Cottonwood Elementary School, Oak Creek Elementary School as well as Mingus Union High School will offer lunch to any person age 18 or younger on days school is closed.
Will school closures affect kindergarten and 8th grade promotion events?
Possibly, if make-up days are needed to be added to the end of the school year. Any changes to scheduled Promotion events will be communicated in advance to students and parents.
If schools are closed, will athletic practices or events be cancelled?
Yes, all athletic games and practices would be cancelled.
If schools are closed, will school trips and school-sponsored activities/events take place as scheduled?
School trips and school-sponsored activities/events scheduled on days schools are closed will be cancelled.
If schools are open with limited staff and I send my child, what can I expect will happen that day?
The top priority will be the safety of students. There may be limited academic instruction and support services. Lunch services may be adjusted.
If schools are closed for more than one day, how often will I receive communication?
You can expect daily communication regarding school closure.
If my child's school is closed, do I have to call in his/her absence?
If school is closed, you are not required to call and report the absence.