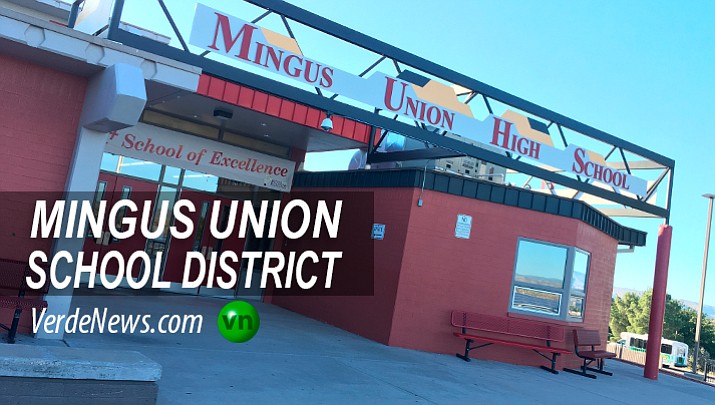 Originally Published: April 26, 2018 1:53 p.m.
COTTONWOOD – A community effort if there ever was one, Mingus Union High School's Operation Graduation is getting ready to celebrate 30 years of helping high school graduates celebrate their accomplishments in a drug- and alcohol-free environment.
Held this year following the school's May 25 graduation at the Cottonwood Recreation Center, Operation Graduation is possible "only through volunteer efforts and community support," event chairperson Lynette Prouty said.
Because of the low overhead, fees and donations affiliated with Operation Graduation are used for the celebration, which includes the facility and equipment rental costs.
From 10 p.m. until 2 a.m. following graduation, all Mingus Union graduates are admitted free and may bring as many as two guests between the ages of 15 and 20, for $10 each per guest.
Guests do not need to attend Mingus Union, though they need to bring a form of identification and each must have completed at least the freshmen year of high school.
Operation Graduation will provide food and activities such as bingo, basketball and photographs.
Entertainment will include live music, climbing wall, karaoke, ping-pong and pool.
$2,018 grand prize x 2
This year's grand prize is $2,018, which will come from raffle ticket sales. Also, any graduate who stays until 2 a.m. will receive at least one prize. Prizes include cash, computers, appliances, electronics, sporting equipment, gift certificates, music and movies.
For any student to win a prize, including the grand prize, they must be present, Prouty said.
Community members who buy raffle tickets will also be eligible to win a $2,018 grand prize, as well as two $100 prizes. 
To purchase raffle tickets, contact Shawna Figy at 928-301-2350 or any senior parent. Raffle tickets are $5 each or five tickets for $20.
Operation Graduation is asking that all senior parents get involved by helping with fundraising, selling raffle tickets, entertainment, food and to chaperone the event.
"We also need underclassmen parents to volunteer for registration since the set up happens while graduation is ending," Prouty said. "We pass this event to them the following year, so it is important that they get involved as well."
To donate or to volunteer, or for more information, contact Lynette Prouty at 928-274-0059 or Kari Link at 928-821-6481.
More like this story