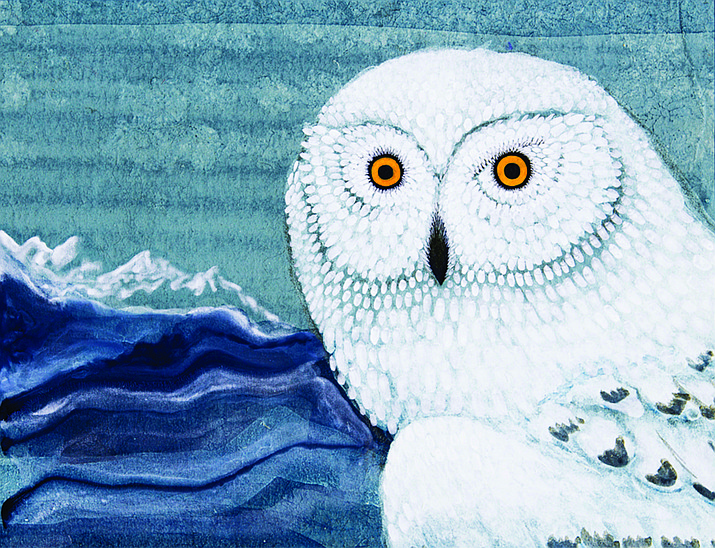 ---
---
Sedona's finest art galleries invite you to enjoy an evening of special guests, artist receptions and celebrations at their monthly 1st Friday in the Galleries Tour on Friday, May 4, from 5 – 8 p.m. Special events include poetry, artist talks, food, drink and more including the opportunity to get know too many of your favorite artists.
All guests are welcome to attend free of charge and enjoy a visual feast as they move from gallery to gallery. Ample parking is available at all locations.
Highlights of this month's events include:
ALT Gallery featuring their new arrivals including the curated library of vintage metaphysical, healing, esoteric, spiritual, art, history and architecture books. Also browse the nationally recognized secondary market art, and thousands of vinyl LP's. This is the place to discover the rare, unusual and extraordinary.
Gallery of Modern Masters showcases the work of husband and wife team Maryls Mallet and Michael Redhawk. Their stunning "Unisons Series" has taken new shape with "Stone Creations" that feature a geode or fossil at the center.
Goldenstein Gallery kicks off their Women's Show celebrating the feminine perspective of the visual arts, which historically has been underrepresented. Over 20 female artists are represented. Visiting artists Patricia A Griffin and Ali Mignonne will also be taking place in the gallery's popular Artist Coffee Talk series Saturday the 5th at 9:30 a.m. Meet local artists and enjoy special treats.
Join Honshin Fine Art in celebration of "Wisdom Keepers, the Mystic Messengers" an exploration of owl as a mythic symbol. Enjoy paintings of these magnificent creatures, new ceramic sculpture and jewelry created by five local artists. Their celebrated "Poetry on the Porch"series takes place at 7:30 p.m.
James Ratliff Gallery highlights the layered landscapes of Lelija Roy whose mixed-media work expresses texture as color and color as texture. She works with acrylic paints and a long list of other water-based media pigments. Her textures combine various rice papers, lace, silk, fibers, handmade paper and metals with acrylic mediums.
Lanning, a Bryant Nagel Gallery presents Ted CoConis: Masterpiece and unveils many long-awaited masterworks from the esteemed artist who is now 90 years old. Ted CoConis is in the Illustrator's Hall of Fame and had a storied career doing major illustrations including film posters such as Hair, Fiddler on the Roof, Man of La Mancha and more. For decades now, CoConis has been a major fine artist with a wealth of collectors for his oil paintings of breathtaking depth and complexity.
The month of May brings the warmth and fun of Painting & Sculpting with Humor at Mountain Trails Gallery in Tlaquepaque. It has been said that humor and laughter is therapeutic and cathartic, relieves stress, and can boost your health. Artists at Mountain Trails Gallery are no strangers to this corresponding quality of creativity in their working life. Featuring artists include Michael Trcic, Bryce Pettit and Raymond Gibby Also introducing the work of metal sculptor Michael E. Beals who uses blacksmith techniques to create "Celebration Bells" and one-of-a-kind sculptures from hand-forged steel and glass.
She nurtures and she inspires. It's all about Mom during Our Family of Artists: In Honor of Mom at Rowe Fine Art Gallery. Meet gallery artists and shop for Mother's Day.
Turquoise Tortoise, a Bryant Nagel Gallery opens Tony Abeyta: Neo-Expressionist and welcomes the internationally renowned Navajo artist. Abeyta received the New Mexico Governor's Excellence in the Arts award, is recognized as a Native Treasure by the Museum of Indian Arts & Culture in Santa Fe, had a solo exhibit all last summer at the Museum of Northern Arizona. His work is in permanent collections of Smithsonian's National Museum of the American Indian, Boston Fine Arts Museum, Heard Museum in Phoenix, New Mexico Fine Arts Museum, Autry Museum in Los Angeles, Eiteljorg Museum in Indianapolis, and more. At 6:30 the gallery presents a special "Interview with the Artist."
For more information on the Sedona Gallery Association please visit www.SedonaGalleryAssociation.com where you can find a complete listing of galleries, 1st Friday Events and a printable map to all locations. You can also find them on Facebook.