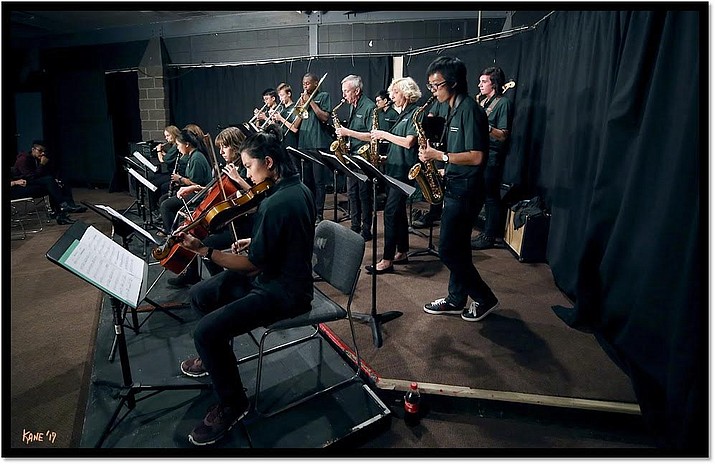 ---
---
Students attending Verde Valley School are a diverse group, coming from twenty different countries and eighteen US states, and it's clear to see their cultural diversity reflected in their artistic creations. On Friday, May 4th between 7-9 p.m. at The Sedona Hub, VVS students will showcase examples of their fine arts: painting, ceramics, sculpture, mixed media, along with short theater vignettes, and a program from the VVS Jazz Ensemble including Swing, Big Band, Bossa Nova, and Blues. Refreshments - freshly prepared by the school's culinary team - will be served."The arts are ubiquitous and integrated into all aspects of a VVS education," shared Jean O'Neil, Art Department Chair. We encourage our students to experience a variety of art classes which are designed to ignite passions, and provide the skills needed for success."
The Verde Valley School Jazz Ensemble began its trajectory back in September of 2016 under music director Kevin Robb, an internationally recognized saxophonist recently arrived from Spain.
Composed of students from all over the world including Vietnam, Germany, Spain, China, and the USA, along with several faculty members, the ensemble features brass, woodwind, strings and rhythm section instruments, as well as vocalists.
Verde Valley School educates students for college and for life by encouraging them to become intellectually curious, academically accomplished and creatively expressive. The program fosters intercultural understanding and world citizenship, environmental stewardship, the value of physical labor, and service to humanity with a willing spirit. This year has seen a 30% increase in enrolments by local-day students who enjoy the benefits of an international school education without having to leave the country. More information about VVS is available online at www.vvsaz.org or by calling 928-284-2272.
The Sedona Hub is located at 525B Posse Ground Road, next to the Skate Park. Admission is free although donations will be gratefully accepted in support of Verde Valley School arts programs. For more information about the event call The Sedona Hub at 928-282-1660.