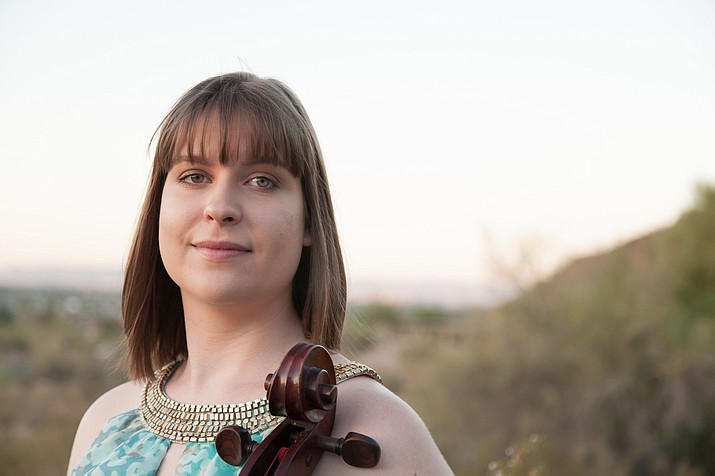 Originally Published: April 29, 2018 2:42 p.m.
The Verde Valley Sinfonietta will present its final concert of the 2017-2018 season, the annual Emerging Artist Concert, on May 6, 2:30 p.m. at the Sedona Performing Arts Center, 995 Upper Red Rock Loop Road in Sedona. Maestro Kevin Kozacek will conduct the Beethoven Leonore Overture No. 1, Op. 138, Mendelssohn's Symphony No. 1 in C minor, Op. 11 and the Schumann Cello Concerto in A minor, Op. 129. Cello soloist Marcella Jo Kolacki, a student at the Peabody Institute in Baltimore, is the featured emerging artist. Co-sponsors of the concert are Millicent Leenhouts and Neil and Mary Pope.
Kolacki is a native of Arizona and has studied cello since the age of eight. She debuted as soloist with the Baroque Music Festival in Phoenix, under Maestro Cal Stewart Kellogg. She has also played with the North Valley Symphony Orchestra, Phoenix Youth Symphony, Phoenix Symphony, Symphony of the Southwest and the Colorado Symphony.
Schumann is said to have been frequently annoyed when audiences clapped between movements of his symphonies and other multi-movement works, and as a result, he composed the cello concerto with no breaks between movements. Despite this quirk, the work follows the conventional three-movement form – fast-slow-fast. Its melodies are some of the most endearing in the literature. Schumann also creates many changing moods, similar to his own personality, throughout the work.

Tickets for the May 6 concert are available at discounted price on the Sinfonietta's website, VVSinfonietta.org. Phone orders, with handling charge, may be made at 928-282-3066. Tickets are also expected to be available at the door.