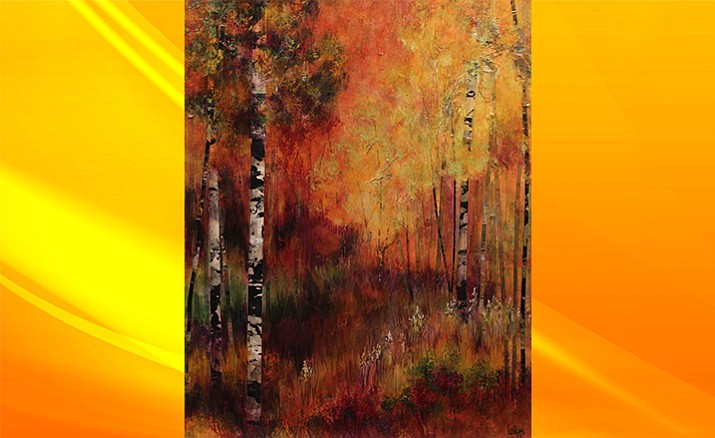 ---
---
James Ratliff Gallery is excited to announce the May exhibit of Colorado artist Lelija Roy's most recent paintings in a show titled "Wander and Wonder ". The opening reception will be Friday, May 4th, 5 – 8 P.M. at James Ratliff Gallery, Hillside Sedona. Ms. Roy will present a short talk regarding her latest layered work at 6 p.m.

According to Lelija, "As a landscape artist, I follow in the steps and spirits of the artists and photographers who, centuries ago, wandered into the west--the wild unknown and as yet unseen lands. The images of wonder they captured incited the imagination of this young nation and led to the creation of our national and state park systems."
Roy's new series of acrylic, mixed media, layered paintings explores the nuances of light from twilight to midnight to blazing noonday sun. Each painting uses acrylic paints and a long list of other water-based pigments.
Her textures combine various rice papers, lace, silk, fibers, handmade paper and metals with acrylic mediums.
"I build my color memory," she said. "For any color, it is almost like the music…the way I remember a color pattern is its storage as an auditory message to myself." Lelija experiences landscapes as a visual tempo along with a physical tempo. She was very influenced by Josef Albers theory, the interaction of color.
Meet Lelija Roy on Friday, May 4th between 5 – 8 p.m. And learn more about the various artistic processes Lelija Roy uses to create her exquisite layered paintings.