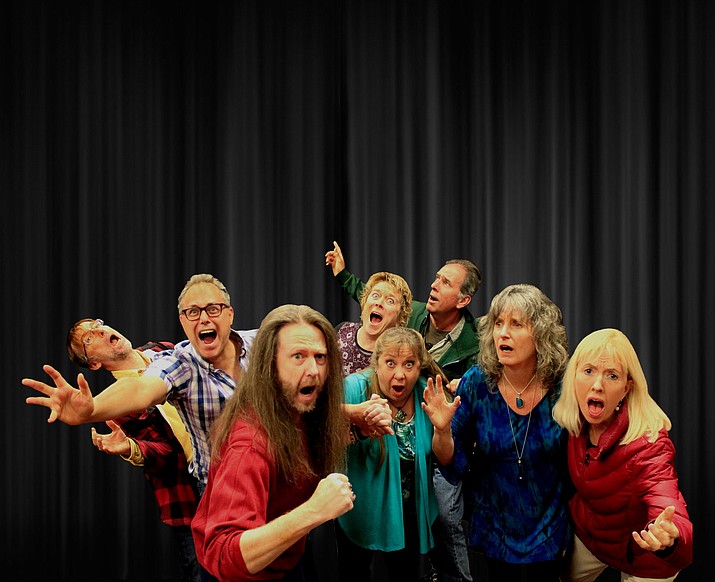 ---
---
Stop by the Hub on Thursday, May 3rd at 7 p.m. for the next "Wdya'Got?" featuring Zenprov Comedy bouncing their zany long form improv off a musician and spoken word artist at 525B Pose Grounds.
One of the very first Wdya'Got musicians, Allison Eykholt is back. Her original music blends a variety of styles, from jazz to folk to blues and soul. In 2016, she released her first CD: When The Sea Spoke, which is available on iTunes. She is currently working on her second album.
Allison also practices reiki other healing modalities, and intertwines her love and interest in healing into her music. Allison's live performances showcase her original compositions, with a sprinkle of covers. She believes and has experienced that music has the power to heal, communicate and unify.
Zenprov has been making Sedona laugh and creating on the spur of the moment for years. The Wdya'Got collaborators each week are the creative group-mind talents of Derek Dujardin, Shaerie Richards, Shaunn Cochran, Mary Carder, Betty Testa, Chris Redish, Linda Roemer and Tom Shoemaker.
An informal living room-style event, we invite you join the fun. Share the energy as a series of creative, inventive, courageous performers share new work, new collaborations and ultimately new 'takes' with you. Ask the question – Wdya'Got? and then see what it is.