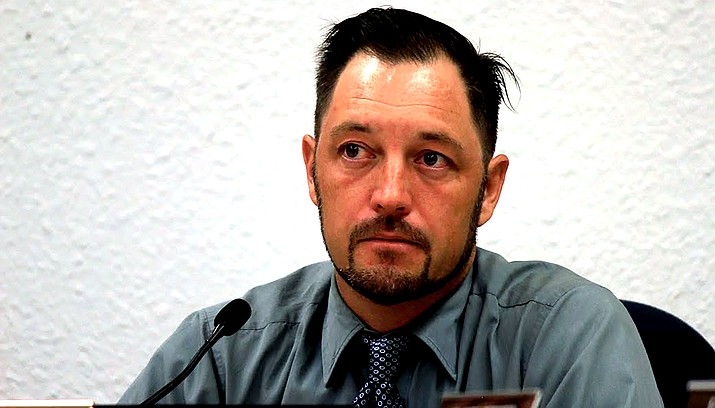 Originally Published: August 9, 2018 2:39 p.m.
COTTONWOOD -- In another 4-3 vote, Cottonwood City Council voted to adopt its final budget for fiscal year 2019. Mayor Tim Elinski was once again the swing vote in the decision.
The expenditure limit is $69,528,685, over $3 million more than the 2018 budget.
Council voted 4-3 in June to approve the tentative budget. Since then, some changes were made including a more than $90,000 expense for the Silver Springs Wash Protection Project.
$160,000 was added to the communication budget as part of 911 support services. This expense is covered by the State of Arizona, according to staff documents.
$50,000 was also added to the grant budget for the Trails Plan that will be needed to leverage a grant awarded to the Parks & Recreation Department.
During council discussion, Council Member Tosca Henry said many members of the community have brought up concerns about using up the city's reserves.
"I do have a concern that we are increasing our spending and reducing our reserve levels," she said.
City Manager Doug Bartosh noted that city staff didn't have the Silver Springs numbers until late in the budget process.
But Council Member Deb Althouse said she felt it would have been nice for council to have been able to prioritize the expense earlier in the process.
Budget Director Kirsten Lennon noted that the budget is a living document and everything outlined in the budget is just plan.
"Just because we say it comes out of reserves does not mean those reserves will actually end up being decreased," she said. "We don't usually even get into those reserves."
Elinski agreed that pulling from reserves was "the most logical step" for city staff. "But it would have been nice if we could have chimed in earlier and I think we can all agree we're going to try and do a better job as we kind of iron out how this council wants to review the budget document."
Council opened the floor for public comment on the final budget but no one from the audience addressed council.
Sales tax
Council also held a public hearing on a proposed half-percent increase on the city's sales tax, raising it to 3.5 percent. No one from the public requested to speak at the meeting.
Citizens will have another chance to speak on the sales tax increase on Tuesday, Sept. 4 at Cottonwood Council Chambers.
Council also held their first reading of the ordinance. Cottonwood Deputy City Manager Rudy Rodriguez said if the ordinance is passed, the city hopes to implement it by Nov.1.
City adopts wastewater capacity fees
Cottonwood City Council approved Ordinance 643 Tuesday establishing capacity fees for water and wastewater.
The city got rid of its impact fee system several years ago due to difficulty and tracking under a small city staff and new statutory restrictions. Since then, they've enlisted a comprehensive capacity fee study from the firm Wildan Consulting to inform their decision on the possibility and necessity of instituting these fees.
Some key differences between capacity and impact fees is that reporting requirements in tracking capacity fees is far less burdensome than it is for tracking impact fees. Capacity fees are also collected for the entire utility system, according to staff documents. This includes utility systems outside Cottonwood city limits. According to staff documents, capacity fees can only be assessed for water/wastewater services.
The proposed new water capacity fee for the average residential connection would be $1,124. For wastewater it would be $4,502.
According to staff documents the concept of these utility capacity fees is to ensure new developments pay their fair share.
Cottonwood City Council holds regular meetings every first and third Tuesday of the month at 6 p.m. at their Chambers Building, located at 826 N. Main St. For agendas and minutes, visit http://cottonwoodaz.gov/129/Agendas-Minutes. A livestream of the meetings is also available on the Verde Valley TV YouTube channel.