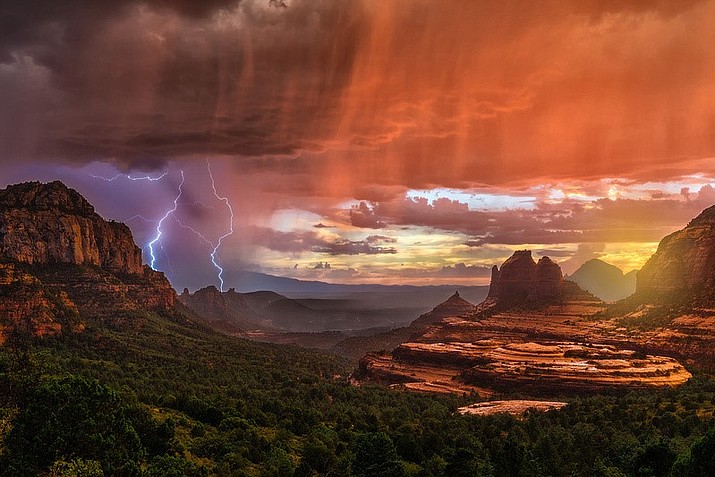 ---
---
Sedona is an art-filled community that simply doesn't get the recognition it deserves. More than 50 galleries showcase artists' work and beginning during the month of September, art shows begin to make their appearance. As fast as the temperatures drop this time of year, the attendance certainly rises at these shows.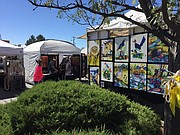 Return visitors get to mingle with their favorite artists and be introduced to new ones. The festivities begin Labor Day weekend in the Village of Oak Creek.
The Oak Creek Arts and Craft Show, located on 179A at the Sedona Vista Village has added a second location -- less than a mile up the road at Bell Rock Plaza. This means more room for more artists. Each show will include new artists along with local favorites such as Sedona Lavender, Herbal Enchantery's homemade teas, Guy Schmickle photography, and Liz, a local schoolteacher who creates delicious homemade treats, as well as her famous peanut butter pies.   
Each artist has a unique story to share. Guy Schmickle's interest in photography began in 2001 when he bought his first digital camera. As an avid outdoorsman, he quickly discovered a passion for nature photography and immersed himself into self-study of both the technical and artistic aspects of the craft.
Eventually, his work transformed from simply recording nature for his own enjoyment to creating works of art in an effort to bring awareness of this great land we live in to a much larger audience.
Marilyn Bradford loves lavender. She is known around Sedona as "The Lavender Lady," and a name well deserved. This organically grown herb, from Provence Lavender to the Royal Velvet is farmed right in her own backyard. To her surprise, Arizona is a great place for lavender fields because of the arid temperatures.

Typically, May to June is harvesting time and only the very best go from field to market in the form of dried bouquets, hydrating mists, lavender soaps, and ultra rich body butters. She also creates lavender teas and lemon cookies that are in high demand.

"People come back time and time again wanting these lavender lemon cookies," said Bradform. "I can't keep them in stock. They are delicious."

Come experience the "Field of Lavender Dreams" photography, pottery, jewelry, Native American art as well as other amazing work on display.

Oak Creek Arts and Craft Shows: 179A at Vista Village and Bell Rock Plaza, Saturdays beginning Aug. 31. Shows and locations will alternate weeks. For show schedule and exhibitor information: (760-985-7773) www.oakcreekartsandcraftshows.com