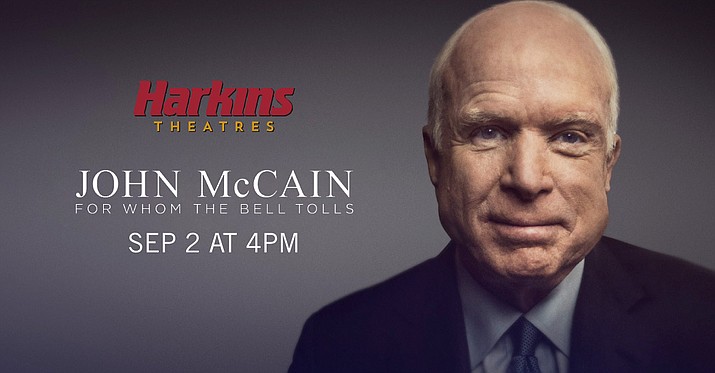 Originally Published: August 31, 2018 11:51 a.m.
In remembrance of Senator John McCain, Harkins Theatres presents a free screening of John McCain: For Whom the Bell Tolls, an illuminating, exclusive profile on the iconic national hero never before seen on the big screen. Produced and directed by six-time Emmy winner Peter Kunhardt, the documentary presents an in-depth look at the life of Senator McCain, from his time as a POW in Vietnam to his three decades of service in the U.S. Senate.
-WHERE & WHEN: Sunday, September 2 at 4PM, Harkins Camelview at Fashion Square (Scottsdale Rd. & Camelback Rd.)
-Harkins Sedona 6 (Highway 89A & Sunset Dr.)
Tickets are free and available on a first-come, first-served basis at the theater box offices.