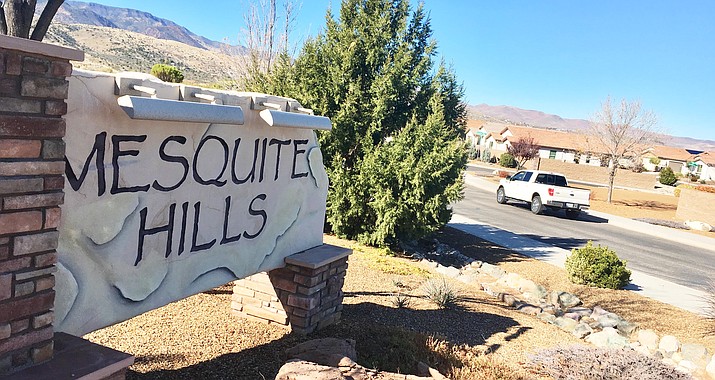 Originally Published: December 8, 2018 2:28 p.m.
COTTONWOOD – Cottonwood City Council waived water capacity fees for the Mesquite Hills Subdivision during Tuesday's regular council meeting.
The subdivision, which was initially proposed to be built in three phases, is still in Phase 1. Phase 1 is being split into three units, according to staff documents. As of Oct. 1, 86 houses have been built with 339 still remaining.
In August, the city received a letter from Jim Lawler, managing member of Mesquite Hills Investments, LLC, requesting all capacity fees be waived for the rest of the houses in the subdivision.
According to the letter, the developer installed substantially more water capacity than the subdivision will likely use.
"According to calculations provided by the development, with concurrence of city staff, the Mesquite Hills Development will utilize approximately 35 percent of the new capacity ..." he wrote in the letter
During a work session on Nov. 13, council directed staff to draft an amendment that would waive all water capacity fees and set the wastewater capacity fee at $2,450 per home. There are 339 remaining homes in the project.
"The proposed amendment provides a fair and reasonable credit for the public infrastructure that was constructed by the developer and dedicated to the city, including significant excess water capacity," according to staff documents.
Waiving these fees results in loss of revenue for the city but the loss is offset by what the city would have to spend to develop excess water capacity, according to staff documents.
More like this story